About Me
I am a graphic design student from Iowa!

I am now a stay at home Mommy to my beautiful daughter, Claire!

For fun I like to cook, bake, scrapbook, spend time with my fiance, get crafty, try new things and my favorite, shop!

My favorite cookbook I've come along so far is my mom's old church cookbook, although I must admit I am quite the sucker for the Taste of Home magazines at the grocery store. They are my weakness! I love the pretty covers and they always come with such great recipe cards and tips! Some day I will collect them all, hehe.

My passions are fashion, photography, art, style, shoes, handbags, cooking, baking, scrapbooking, crafts, and being creative!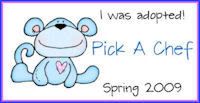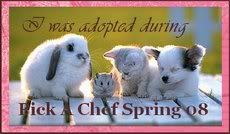 Favorite Foods
Potatoes are my favorite food EVER!

My favorite dish to cook is my mom's crock pot roast!

I am famous for my desserts, most popular my Heath Bar Cake.

Some of my favorite restaurants are TGIFridays, Olive Garden, Red Lobster, Applebee's & Carlos O' Kelly's. I LOVE comfort food! :)