About Me


I live in Alaska. I am a Mental Health Clinician. I have 7 children (his, mine & ours) ranging in age from 35 to 21. We have 4 beautiful granddaughters and 5 awesome grandsons.



Jared Elijah - born 6/29/2008 (He is now a big brother to Dallin Isaiah - born March 4, 2010)



Our granddaughter, Morgan Elizabeth - born 9/10/2008.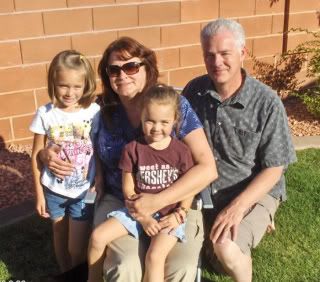 Our oldest granddaughters - Kailey and Addisyn (with grandma & grandpa)
The top photo is my dd, Jacelyn aka FraggleJ and her two boys. She was expecting her daughter when the photo was taken. The other photo is Jacob & grandma :), both were taken last Saturday (03/29/08) while we were climbing a local butte. Those two little boys did an amazingly good job of hiking the steep trail (so did grandma!).
Food is my passion. I love to cook, I love to read recipes, I have hundreds of cookbooks. My favorite cookbook is Recipezaar! Since I joined in 2002 it has become the first place I go when looking for a recipe. Cooking is what I do for fun.
I love to travel! Not only do I get to see new places and meet interesting people - I get to try new food.
My other passions are my grandkids!!! Nothing beats grandmahood. We have added THREE grandbabies in the past year - Twins Ezra and her brother Isaac born March 24 2009 and Dallin Isaiah born March 4, 2010. It just keeps getting better and better!!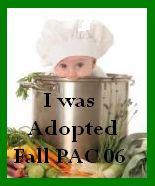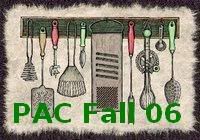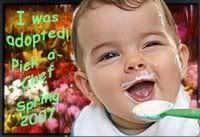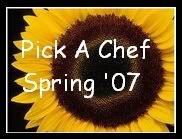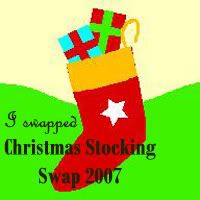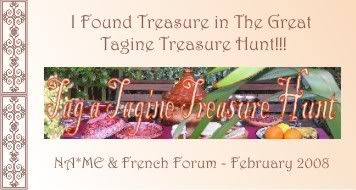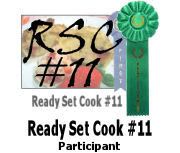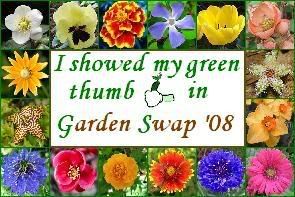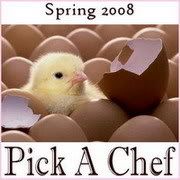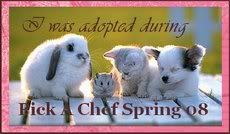 Create your own visitor map!
Favorite Foods
Where do I start with my favorite foods? I love spicy, savory dishes. Cajun!! Good fresh veggies. FRESH seafood. I love to try new things. I LOVE the flavors of the Mediterranean and Middle East.

Fresh baked bread!!

Chocolate - need I say more? But it has to be good chocolate. Not just any will do. I especially like white chocolate!

I like pretty much everything EXCEPT black licorice and lima beans.


MY RATING SYSTEM (more or less):
***** AWESOME! Perfect as is, I would not change a thing. How can you improve on perfection? Definitely will make many repeat appearances at our table.

**** VERY GOOD! Delicious as it is, I might tweak it a bit to fit my family's tastes or to make it even better. But I may keep it just as it is. Will definitely make again.

*** GOOD!! We liked this dish but had to do some tweaking to fit my family's tastes. Or this dish was met with mixed reviews at our house, some liked it some did not. It's all about personal tastes. Maybe we will make it again.

** EH...IT WAS OKAY. But not really to our liking. I could probably play with it a bit but it would change enough to be a completely new recipe. Probably will not make this one again. I most likely will not leave a 2 star review either.

* BLAH...BLECH! You're not going to see this in one of my reviews. I've cooked long enough to know how a recipe is going to taste before I make it. If it is this bad I'm not even going to try it. And I don't see the point in wasting my time writing a bad review. Just because I don't like it doesn't mean somebody else won't. EXAMPLE: I absolutely hate black licorice, it would fall into the BLECH category for me. Many people love black licorice for whatever reason I don't understand. As long as I don't have to smell it or eat it they can enjoy it all they want.

NO STARS?? Does not mean good or bad. Just an informational comment about the recipe that may be of help or interest to others.
---
Over 475,000 Recipes
Food.com Network of Sites