About Me
30 THINGS ABOUT ME:

1. I taught myself how to cook out of self-defense.
(Mom hated cooking, and her "specialty" was "Liver and Onions")
2. I love to cook.
3. I think eating's pretty fun, too.
4. I enjoy many different cuisines.
5. Organ meat isn't one of them.
7. I was born in New Jersey.
8. I'm Italian.
9. The only Italian words I know are bad ones.
10. I'm married to a wonderful man who loves trying new recipes.
12. I have 5 beautiful children...and the pictures to prove it. ;)
13. I hate doing laundry.
14. I do it anyway because I hate dirty clothes even more.
15. I used to work in Marketing.
16. My favorite color is purple.
17. I like the black jelly beans best.
18. I have a weakness for dark chocolate.
19. I love penguins.
20. My favorite pets are cats.
21. We have a pet turtle.
22. I can drive a stick (manual transmission).
23. I can juggle (nothing sharp or on fire).
24. I love gardening.
25. I hate garden-eating bugs.
26. My hobby is black and white photography.
27. I enjoy public speaking.
28. I like creating fun, innovative cakes.
29. I once made a soundboard cake for a DJ's wedding. It even lit up.
30. I live in Texas, but I don't say, "y'all."
31. I've always wanted to visit New Zealand.
32. I read a lot.
33. I use vegan-certified skin care products.
34. I'm not religious, but I have a personal relationship with Jesus.
35. Okay, so I have more than thirty things...never was much good with numbers!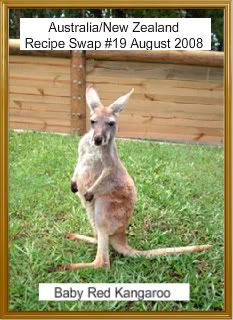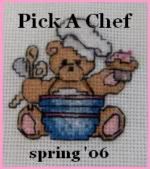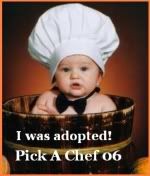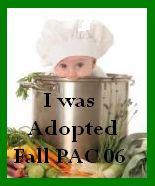 Oh bother!Take this quiz!










Budget Car Rentals
Favorite Foods
FAVORITE FOOD QUOTES:

The trouble with eating Italian food is that five or six days later you're hungry again. ~George Miller

There is no such thing as a little garlic. ~A. Baer

Cooking is like love. It should be entered into with abandon or not at all. ~Harriet van Horne

Preach not to others what they should eat, but eat as becomes you, and be silent. ~Epictetus (55 AD - 135 AD)

I feel a recipe is only a theme, which an intelligent cook can play each time with a variation. ~Madam Benoit

The most remarkable thing about my mother is that for thirty years she served the family nothing but leftovers. The original meal has never been found. ~Calvin Trillin

We are living in a world today where lemonade is made from artificial flavors and furniture polish is made from real lemons. ~Alfred E. Newman

Mosquitoes remind us that we are not as high up on the food chain as we think. ~Tom Wilson

It ain't what you got, it's what you know and do with what you got, ... The difference between a cook and a chef is understanding what's going on. ~Alton Brown

Sacred cows make the best hamburger. ~Mark Twain

We load up on oat bran in the morning so we'll live forever. Then we spend the rest of the day living like there's no tomorrow. ~Lee Iacocca

If more of us valued food and cheer and song above hoarded gold, it would be a merrier world. ~J.R.R. Tolkien
---
Over 475,000 Recipes
Food.com Network of Sites