About Me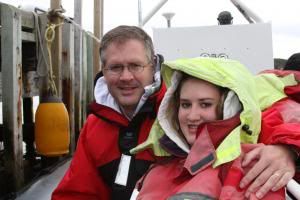 I'm a stay-at-home Dad who LOVES to cook! We have 1 daughter, a German shepherd and a Dachshund. I've been taking a serious interest in cooking for about 18 years now and consider it my main hobby/focus.

DW works in the aerospace industry and I was a Tool & Die maker years ago before entering the IT field. Corporate life just wasn't for me.....so I left. 'Nuff said.

I feel that food is at the core of the family as well as an art form. Presentation is almost as important as taste in my opinion. Being Canadian, it's been interesting to change the menu with the seasons.

Canning, dehydrating and sausage/jerky making have become my hobbies. I hope to get to know many of you here on Zaar and the games are GREAT fun!

Weakness - I can't do pastry. I couldn't bake if my life depended on it. HOWEVER, Breadmaking is an obsession!

These are a few of my photos of some great Zaar recipes. Enjoy!
Please wait for a few moments while the slide show loads. Thanks for looking!






My rating system:

5 stars = I'd serve this to dinner guests! A keeper!
4 stars = I'll make this again, but I'll tweak it to our tastes.
3 stars = Good enough for us as a family, but will make again rarely.
2 stars = Probably won't make again, but it had promise.
1 star = I don't give out this low. I just ignore it and move on.

I rarely give out 3 stars or less, because I can usually tell from the recipe if it is something we would like or not, before even attempting it. And that's the reason for most of my reviews getting 4 or 5 stars.
Favorite Foods
Comfort foods! Casseroles, soups, etc.

With that said, I LOVE the BBQ and I've been known to stand outside in 3 feet of snow tending the BBQ. (But now I have an indoor one :) )

Perfecting the ultimate batch of chili is my life's endeavour. lol

**********************************************************
"First they ignore you, then they laugh at you, then they fight you, then you win" ~ Mahatma Gandhi
"There is nothing common about common sense" ~ Me
---
Over 475,000 Recipes
Food.com Network of Sites