About Me
I've noticed plenty of members are animal lovers. That helps me feel right at home. I have 3 cats that I could tell stories about all day..
My daughter is 9 and never know what to expect when it comes to meal time unless she put in a special request.
I love cooking new things all the time since I get bored fairly quickly. Of course there are those recipes that I can't get out of my head and I make them over and over.
Following directions is very difficult for me so I use recipes as guidelines and that is it. If something really works for me, I post it.
A lot of my favorite recipes are copy cat. I would much rather make something I love from a restaurant than actually go.
I make Alice Springs Chicken monthly and Cottage Cheese pancakes at least 4 times a month. Those two recipes will never get old in this house.
If I'm taking pictures of my freshly made food, my DD knows she's gonna be trying something new. She doesn't always appreciate it but she is not starving.
Enjoy!!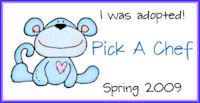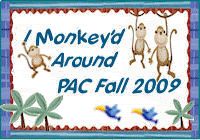 Favorite Foods
Italian. Mexican, Asian, American.
Anything with CHEESE...
---
Over 475,000 Recipes
Food.com Network of Sites