About Me
I started cooking when I was a kid. The first thing I remember cooking was baloney slices cooked in a half stick of butter, served on toast. I've always liked to be creative. We would often have individual frozen pizzas in the house. I didn't care for them too much the way they were so when I wanted a late night snack I would forage through the fridge for topping for the frozen pizza, onions, mushrooms, peppers, hot dogs (sliced) or whatever was on hand, then I would top that off with additional cheese. The first time my dad saw me do that he looked at me real funny like what in the world are you doing kind of look. But when the pizza came out of the oven it was a sight to behold. It wasn't long before my dad would ask me to do one up for him when I was doing one for myself.

I think my skills have improved some since then, people seem to like what I make. I'm not a chef, but am more than a cook.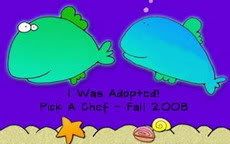 Favorite Foods
So many, there aren't too many things I don't like. But if I have to name some it would be pasta, pizza, chicken, shrimp, most veggies and fruits. I'll try most kinds of ethnic foods.
---
Over 475,000 Recipes
Food.com Network of Sites