About Me
I AM A MARRIED MOTHER OF 3. COOKING IS A PASSION OF MINE. FINE FOOD MARKETS AND GROCERY STORES ARE MY "HANG OUTS". I LOVE THE FACT THAT THERE IS NO END IN LEARNING. I ENJOY THE WHOLE PROCESS OF COOKING, FROM EXPERIMENTING, FINDING A NEW RECIPE, GROCERY SHOPPING -- RIGHT TO THE DINNER TABLE. MY FAMILY APPRECIATES THE EFFORTS I PUT INTO MEALS WHICH IS A WONDERFUL REWARD. NO PICKY EATERS HERE, MY CHILDREN'S MINDS ARE OPEN TO ALL TYPES OF FOOD (ON A RECENT TRIP TO MEXICO MY 10 YEAR OLD ORDERED THE QUAIL FROM A RESTAURANT AND LOVED IT).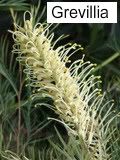 recipe swap 2008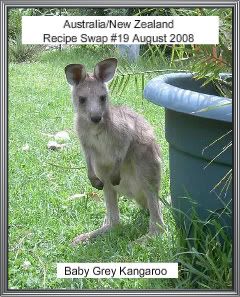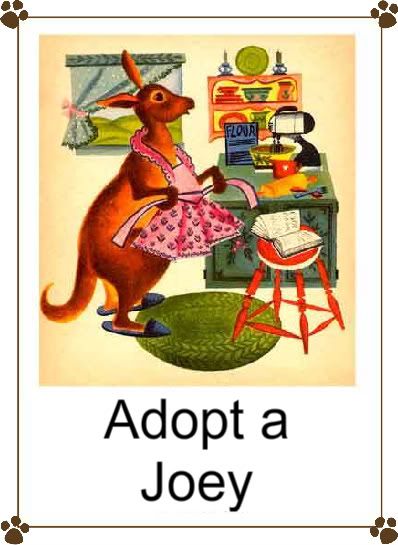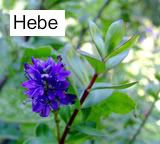 Recipe Swap September 2008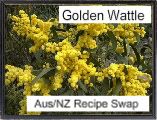 Recipe Swap October 2008



Recipe Swap November 2008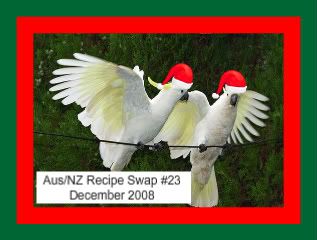 Recipe Swap December '08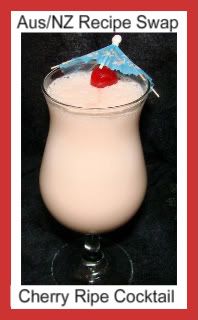 Recipe Swap January '09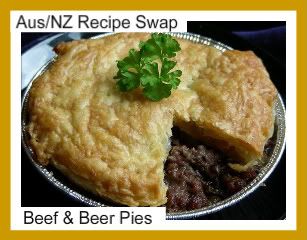 Recipe Swap February '09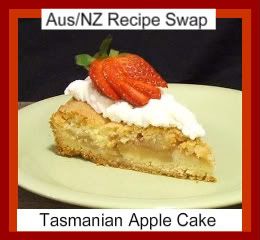 Recipe Swap March '09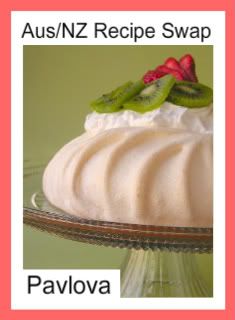 Recipe Swap April '09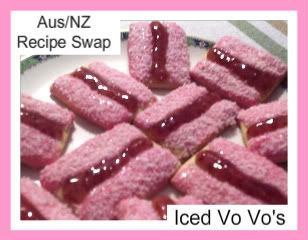 Recipe Swap May '09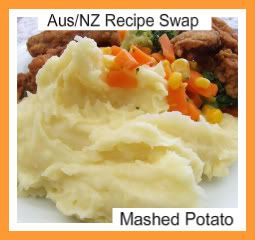 Recipe Swap June '09 AND July '09




src="http://i26.photobucket.com/albums/c105/jewelies/picbzMWsf-1.jpg">
Recipe Swap August '09


href="http://www.amazingcounter.com">

Create your own visitor map!
Favorite Foods
MANY TYPES OF FOODS SUCH AS INDIAN,THAI, ITALIAN, JAPANESE AND MEXICAN. I CAN'T SAY I REALLY HAVE A FAVORITE FOOD BECAUSE THEY ARE ALL SO DIFFERENT. I DO ENJOY SPICY FOODS (AND EVEN LOVE THE LOOK OF THE DIFFERENT FRESH HOT PEPPERS) ~HENCE MY SCREEN NAME~. OVERLY PROCESSED, FAST OR FRIED FOODS ARE NOT FOR ME! MY FIRST REAL INTRODUCTION TO PREPARING FOOD WAS BAKING. I WORKED IN A BAKERY, DECORATING CAKES AND COOKIES,(THIS WAS THE PERFECT PLACE FOR ME AS I LOVED MY SWEETS). BELIEVE IT OR NOT WHEN EXPECTING MY YOUNGEST HE SOMEHOW "STOLE" MY SWEET TOOTH!?? EATING SOMETHING SWEET NOW DOESN'T AGREE WITH ME.
---
Over 475,000 Recipes
Food.com Network of Sites