About Me
As a child I grew up in Lousiana...when I was very small we lived in a little house that sat on Lake Pontchartrain somewhere between Baton Rouge and Slidell. Then at age 10 my parents moved to El Paso, TX where we lived until age 12. At age 12, my parents moved to TN and I lived in Tennessee for 17 years, but relocated to Ohio in 2006. I am happily married with three wonderful children and thirty-something. My all time favorite cookbook is this website because I get to try recipes that I know other people love... My passions are learning to glorify God with my life, my thoughts and my actions and loving and spending time with my family. I love being a friend and serving others in love. I love my husband and my children. I miss Chelsey, my daughter, who lives in TN.

My tastes have been developed and influenced by the cultures in the places I have lived. So, as you can imagine, I love spicy food (Cajun food is one of my favorites and I would give my left pinky finger to have some Boudain but I don't have a meat grinder), I love Mexican food (and really spicy chili)and I love Southern Comfort Food. Living in Ohio, I have certainly developed a taste for Buckeyes (as in peanut butter confection dipped in chocolate).
Other favorite foods include, italian, greek, quick breads, chocolate anything, japanese, indian and thai.

The recipes that our family has tried and loved enough to make over and over will be in my tried and true cookbook. I may have given other recipes a very high rating, but may choose not to make them again because of the convenience factor...maybe I don't keep those particular ingredients on hand often, or it took too long to prepare for the time I have now.

If any of my recipes receive a negative review, I try to amend the recipe if possible when there is an error..or make a note in the forward of the recipe. For example. Somebody gave a yucky review on my shrimp with red sauce recipe because the sauce was sweet. So, I changed the title to reflect that the sauce is sweet. I try to be curteous and considerate of people out there but sometimes it takes a helpful suggestion (hint hint) from other reviewers.


NO STARS ONLY COMMENTS-I usually use this method of reviewing when I feel there was some factor on my end that caused the recipe to not turn out like I expected it to. I may have used a substitution, less than fresh ingredient (like dried vs. fresh herbs) etc. OR, I may use only comments when I don't want to spoil a perfect rating with my lower review. I respect that personal recipes are often tied to us emotionally. I also know that I and others here are looking for honesty in the reviews and that is just as important as how great that recipe looks when we find it. For those reasons, I try to be thorough & detailed, honest and sensitive at the same time.

1-3 STARS...I don't do these anymore. (My ratings are different than the suggested rating system given by Zaar) I will reserve my negative comments for my private notes section. I guess I'm just a softy but it hurts my feelings when I get negative reviews...so I don't give them myself. I'll never forget a lady that zmailed me to let me know that the recipe that I just gave a no star review on was her recently deceased mother. It hurt her because she was tied to that recipe emotionally. That experienced changed the way I review recipes. I don't want to hurt anyone....EVER.

4 STARS-At least some, if not all members of our family really enjoyed it. It was worth the effort and time to both obtain ingredients and prepare the recipe. It was worthy enough to go in our tried and true cookbook, but I will only make it again on request or if I find myself craving it.

5 STARS-wowzers...this recipe made us all feel like piggies and not only is it going in our tried and true cookbook, but I will probably repeat this recipe very often...it's just that good.

And, finally I want to thank everyone that has been so gracious, kind and helpful here on Zaar...like;
Nick's Mom (Brenda). People like her make sitting down entering recipes while two kids scream and throw things at the computer screen...worth it. I am also thankful to everyone out there that is doing the same thing. I appreciate your time and effort!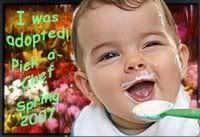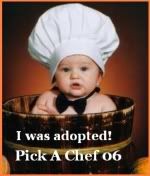 Favorite Foods
Comfort Food
Food with some zing and zip
And, at this season in my life, food that is easy, nutritious, and fast to get on our table.

I have to say, because of RecipeZaar (my absolute favorite website in the whole world), much of my favorite food has been discovered here because so many people have been kind enough to share their favorite home pleasing recipes. Thank you to everyone that contributes your tried and true recipes!