About Me
I love to cook, especially for a crowd. I will try anything, at least twice. I am a big proponent of organic, locally grown, and sustainable foods. I believe that you get out of your body what you put in, so we eat a pretty healthy diet (of course there are some things that I love that are not so good for me, everything in moderation...). I avoid transfat like the plague and try to use as many natural products as possible.
I have been married to my husband for 13 years now. We met while we were both in the Navy and the rest is history. We don't have any human kids, but 2 dogs and 1 cat. My husband says I can't follow a recipe to save my life, I always have to change something. He's probably right, I love to experiment.
I admit it, I am also a wino ;) I love going wine tasting. I love sitting outside on a beautiful day and having a glass or two with friends.
I grew up in the midwest (Colorado, Minnesota, North Dakota, South Dakota, Nebraska, and Michigan) and moved around quite a bit. Most people would probably not like that, but I think it gave me the ability to see things from many perspectives. It also gave me the chance to experience different cultures and foods growing up. My husband and I have continued the trend, we move about every 2-3 years (so far Florida, South Carolina, Virginia, Maryland, California, and back to Maryland, and back to Cali now). I love trying new things, and new places.
I enjoy reading (mostly non-fiction), camping, and knitting.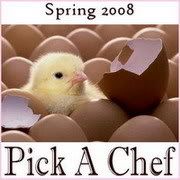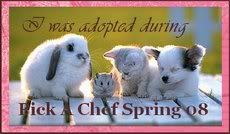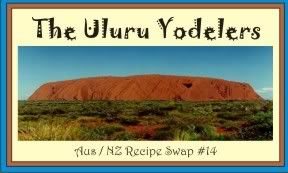 Favorite Foods
If I had to generalize, I would say I am a slow food fan. I like to know what I am eating, how it was grown, and how it was prepared. I try to avoid preservatives and additives if possible. If I can't pronounce it, or don't know what it is, I usually won't eat it. I love fresh veggies. Our typical meal consists of a small piece of grilled lean meat and 2 or more veggies. I also love Thai food, and that seems to influence most of my cooking. Lately I have been on a French kick. I am starting a garden this year (and joined a CSA), so we will see where that takes me...