About Me
I live on the prairies of Central Illinois with my partner of 10 years. I work for the Army Corps of Engineers. For fun, we love to travel, flea market, antique, and attend auctions. My favorite cookbook is the one I bought at Biltmore Estate that features recipes from their restaurants. The focus is on fresh, in season ingredients. I also collect old cookbooks that I find at flea markets and antique shops. You know, the ones with the sprial bindings that are usually put together by church or local social groups? There are some treasures in those!

Sep 09: Wow! Another Summer over already! My partner and I wanted to do something special for Labor Day weekend, so we decided to go to Springfield, OH for some antiquing (they bill themselves as the antiquing capital of the Midwest). They have over 250,000 square feet of malls at one exit there. Check out this mall: http://www.heartofohioantiques.com/ There are also antique shows in nearby Urbana and Waynesville. Wonder what we will drag back this time? Last Spring we bought an 1830's Ohio chest of drawers in cherry with birdseye maple veneer. I am looking forward to getting away!! We're also making plans for a Fall getaway to the Finger Lakes in western New York.

Oct 08: Well, we made our annual trek to the Parke County, IN Covered Bridge Festival. http://www.coveredbridges.com/ This county is home to more covered bridges than any place outside of New England. Beautiful Fall weather, wonderful food, and gorgeous scenery. People come from all over the country just to experience it. While there, I picked up a unique cookbook based on local recipes: http://shop.mansfieldvillage.com/product.sc?categoryId=2&productId=1

Aug 08: Summer is going too fast and Labor Day is almost upon us! We are enjoying all the fresh fruits and vegetables. Our Fall vacation plans are taking us to Asheville, NC to look at possibly purchasing some vacation property at Carefree Cove http://www.cgrdevelopment.com/ Then it's on to Hilton Head for some off-season enjoyment of the coast and the ocean.

June 08: Our latest travel plans are for Memorial Day weekend when we are taking my partner's Mom and Aunt to the Lucille Ball Festival in her hometown of Jamestown, NY http://www.lucy-desi.com/festival/festival_info.html

All of us are big Lucy fans and are looking forward to this trip!

Well, we had a blast! Beautiful Spring weather and friendly tourists celebrating Lucy's life. Here are some pics:
http://www.recipezaar.com/members/home/326039/Jamestown%20002.jpg
http://www.recipezaar.com/members/home/326039/Jamestown%20015.jpg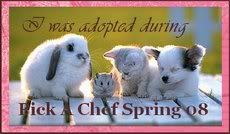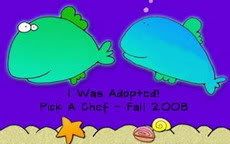 We are excited about becoming first time members of a local community supported agriculture (CSA) adventure, http://www.brackettfarm.com/

Every week we get a new vegetable or fruit. It's fun finding unique ways to prepare them. Bob's wife, Cyndy, also maintains a list of recipes on their site. Take a look! We very much like that we are supporting something local with the benefit that it's healthy for us too! We would urge you to seek out these opportunities where you live.


Favorite Foods
The only things I really don't care for are chocolate (weird, huh) and asian cuisine.

I absolutely love anything Mediterranean.

I'm famous for my country green beans, and my company potatoes (not posted because there are similar recipes).

My favorite dish to cook are my beef and mushroom stuffed pasta shells (I STILL need to post this recipe).

My favorite restaurant (We do our best to avoid all chain restaurants) is a little steak house in Covington, IN called Maple Corner. They have steak, seafood, pork, catfish, and some Italian dishes. You will not believe their wine list! They cook all their steaks over real wood (cherry, sasafrass, pear, apple). Good stuff! Another (new) favorite is on old Route 66 south of Springfield, IL in a little town called Litchfield. It's a diner called Ariston's Cafe. If you are ever traveling through the area, do give it a try: http://www.ariston-cafe.com/ If you happen to be there for lunch, do try the Horseshoe Sandwich. It's a regional sandwich.