About Me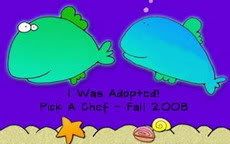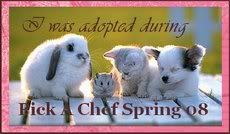 Go figure I have been a full blown Diabetic for 4 1/2 years and I Control my diabetes 100% by the food that I eat. No Medications or insulin. I am in the process of writing a "Cook" Book on the topic, also in the book I explain in great detail why most Diabetics in this country are Brainwashed by Doctors and Dietitians into believing that they are eating a healthy diet when in fact the diet maybe healthy but absolutly Not diabetic friendly. Can you guess what my pet peeve is yet?
I have helped people reduce their Insulin intake by 80% or completely through the foods they eat. Thats kinda my hobbie, The working title of my book is "The Diabetics Cookbook for Dummies" For obvious reasons I can not use that title, however you get the idea, The book is about 50 50 on education and recipes,In some cases I may use some of your recipes if they are truly diabetic friendly (low carb and low sugar) Suger Free doesn't mean that it is automatically Good for Diabetics.
Just one example: according to the "American Diabetic Association" it's ok to include a Suger Free Blueberry Muffin in you daily diet even though it contains over 30 grams of Carbohydrates and 9 grams of Sugar. That is in NO WAY Diabetic Friendly. They want people to control their diabetes with Drugs or Insulin and not through the foods they eat. You Truly can eat like a King and still control your diabetes, Don't worry I cook everything so not all of the recipes that I post will be diabetic frendly, My Passion? Well I really enjoy cooking and helping other people.
Favorite Foods
My favorite dish to cook is the one that my Family or Friends ask me to make when they come over.
---
Over 475,000 Recipes
Food.com Network of Sites