About Me
Run away, as far and as fast as you can!
I am a historical reenactor and cooking nut!
( My current photo is an oil painting of me by artist : David Jones. ).

I love to research and authenticate recipes as well as create new recipes. I try to use historicaly correct cooking methods when preparing foods from the past.
My wife ( of 34 years as of 2008 ) and kids ( all six of them ) have always been supportive and daring in trying the foods I cook.
WARNING: Some of My recipes were altered when they were transfered from RecipeZaar to food.com . If any of my recipes seems wrong, they are! Please contact me if you have any questions on my recipes accuracy. Shadows
AS OF 01/14/2010 I WILL NO LONGER BE SUBMITTING MY RECIPES OR PHOTOS TO ZAAR! ( I will still post recipes of interest )
THIS IS DUE TO THE RECENT ANNOUNCEMENT THAT PREMIUM MEMBERSHIP TO BLOCK ADS WILL NO LONGER BE AVAILABLE!

You have probibly seen some of my recipes elsewhere on the web, some posted under a different name.

I also run a cooking forum on an online celtic radio station.

Please try and review my recipes... I can take constructive and subjective reviews... negetive comments help improve...after all that is what this is all about!
If you make one of my recipes and have a camera please take a photo and post it!

Beasts feed; man eats; only the man of intellect knows how to eat well. - Shadows

If you can't pronounce it , don't eat it - Shadows

Without food we are nothing, without history we are lost. - Shadows

Throw a rock into a pack of dogs and the one hit yelps the loudest! - Raincrow





My rating system:


Please do not feel slighted if I do not give out 5 stars for everything. Everyone has different taste preferences.

5 Stars: *****
Out of this world,something that tickled our taste buds, new recipe or change to an old recipe that is outstanding to us. Keeper!

4 Stars: ****
Very good, will use again often, we liked it, had this one but not exactly the same. Keeper!

3 Stars: ***
Nice, some of us liked it, will use again,needed some changes for our tastes. Keeper!

2 Stars: **
OK but won't probibliy make again anytime soon. Needs lots more work to meet our tastes.

1 Star: *
Won't try again. Not what we like. Directions were confusing and outcome was poor. Not A Keeper!

0 Stars:
I will comment on some recipes without rating.



Thank you's for reviews I post are not required and I thank everyone without Zmail for their reviews of my recipes in advance.

I have participated in: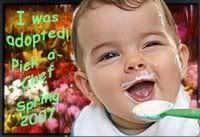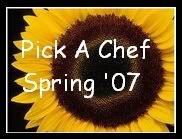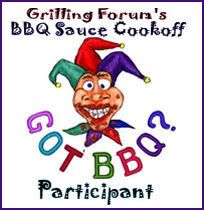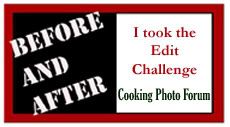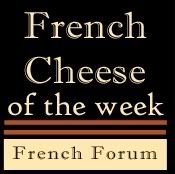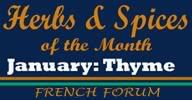 [url]http://i23.photobucket.com/albums/b399/susied214/permanent%20collection/AdoptedSpring2012.jpg[/url]




My pet peeves: The I haven't tried this yet statement! Try it for the gods sake and then post it! I don't want to be your research lab. Then the posts from the scripps web sites we all know where they are if we want to try them...
Favorite Foods
meat, wild game, rich and spicy, original foods from unknown cooks.

Anything cooked over an open fire.

My cookbooks here reflect my interest in other's recipes as well as my own. They are a collection of tried and want to try foods that have appeal to us.

NOTE: I do not pretend to eat healthy... I eat what I like... moderation is the key!