About Me
The joy of my life are my 2 sons, born in Dec. 00 and Jan. 04. I am currently a stay at home mom and love to make homemade meals and treats for my family. I live in PA, but the rest of my family are in AL and GA, and my boys and I spend weeks at a time in the South. I enjoy traveling with my husband and 2 sons.

I am an Auburn University Alumni and a HUGE Auburn Tigers fan...WAR EAGLE! From August until November, you know what I'll be doing on Saturdays...watching ANY NCAA game on TV.

I am also a fan of NASCAR. I have only been to 2 tracks, Talladega several times and Dover once, but I hope to visit many more. Pocono is only an hour away, so maybe someday! Atlanta is another real possibility with family close by.

My furbaby Wickett (a pekinese-poodle mix I had for almost 14 years) went to live at the Rainbow Bridge on April 4, 2007. He was literally my first born child! He will always be in my heart. We have a new dog now, Roxie, who is a Shih-tzu. I am an animal lover, and will always have a pet!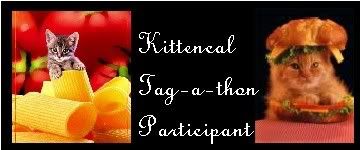 Favorite Foods
I love breakfast foods, pancakes, blintzes, potato cakes, eggs scrambled with cheese, muffins, bacon and sausage, ANY time of day! I also love chicken and shrimp. And I also have a MAJOR sweet tooth, with my favorites usually containing chocolate or peanut butter! I enjoy mixing the foods my husband grew up eating in Pennsylvania with the foods I grew up eating in the South. I will try any dish, as long as it doesn't have crab (I'm allergic) and enjoy trying new restaurants in our travels. I was featured in Light and Tasty Magazine in Oct/Nov 2003 with Pecan Parmesan Chicken, Italian Mixed Vegetables, and Warm Banana Pudding. I've also had a vegetable casserole in Light and Tasty and a Caramel Apple Salad in Quick Cooking. But my most requested item is my homemade Red Velvet Cake.
---
Over 475,000 Recipes
Food.com Network of Sites