About Me

My husband Bill and I retired to the Maritimes in 2003, from a busy life in Ontario, leaving behind our grown children Stephen and Kelly. It's hard to believe, but that little girl is getting married in another couple of weeks (June 2007). Miss them terribly, but thank goodness for the telephone and web cams.


This past July (2008) our daughter Kelly and her husband Paul, presented us with our first grandchild. Katie Grace. She is seen here enjoying her Uncle Steve.





This is the "Village" where we live. Lawrencetown, in the Annapolis Valley. This photo was taken before the house was built, so I've marked our location with a red "X". That way, if you happen to be passin' through, you can find us.





My Icon is a photo of our very spoiled, furry daughter Libby Lou. Yes, she is wearing glasses. Clearly you can do anything to this kitty. So-o-o laid back.She is like my shadow, and I like it that way ;) When she was a baby, I taught painting, therefore was always wearing an apron. She'd jump onto my shoulder and crawl under the apron to sleep. If I needed to get up, I'd push the apron under and around her to form a pouch. That way I could get up and walk around and she'd still be safe inside. She did that for the first two years, until she got too big. I guess she got used to that....she now sleeps in the bed, with her head on a pillow, under the blankets....every night.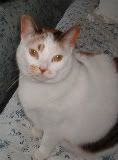 I love cooking, but have a big problem with quantities. Bill keeps asking me when the army is showing up. So my big thing right now is trying to cook for only two. I'm getting there. Fortunately, this site has the capabilities of changing the quantities. I make regular use of that feature....Love it!

My favourite is baking, and I always seem to have a waiting list of items to try. This web site isn't helping either. :)

One of my favourite cookbooks, of which there are many, is Betty Crocker's "Working Woman's Cookbook". Lots of tasty, time saving recipes.

I love to garden and putter around. Paint and do various crafty things. My favourite colours are blue and pale yellow. Oh gee...sounds like my kitchen :) I also love birdhouses....both inside and out.
We love watching birds and wildlife in general. Our property has recently been certified as a Wildlife Habitat by the Canadian Wildlife Federation and the National Wildlife Federation. I can't tell you how excited we are about that.


I'm usually pretty easy going, but one thing I can't tolerate is rudeness. Doesn't take much time or effort to be polite.
As far as Favourite Foods go, well I don't think there is much out there that I don't like. ;) The one thing I really can't stand however is.....brussel sprouts. They remind me of eyeless little heads. Something out of a 60's sci-fi movie.

*Disclaimer: I will not post any recipe that I have not made myself.*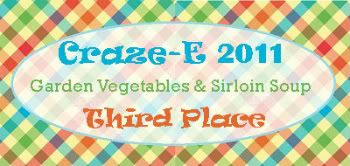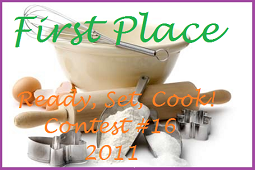 The Ultimate Creamy Macaroni and Cheese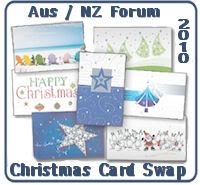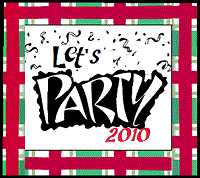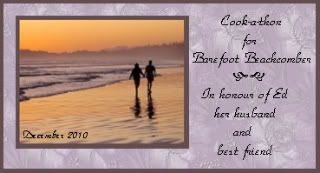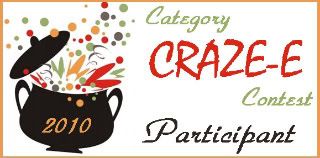 Received from Florida Native
Sent to VickyJ
with Crafty Lady 13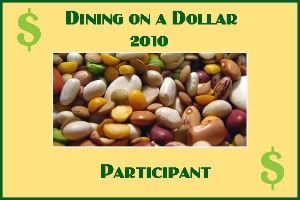 with Saralaya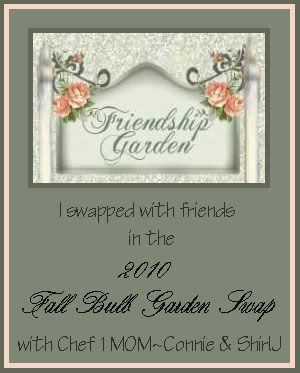 with Nurse Janey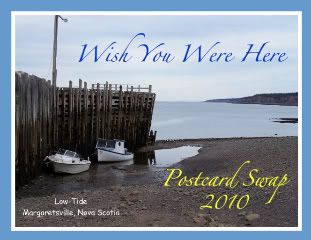 I Adopted Suzanna Marie
by AZPARZYCH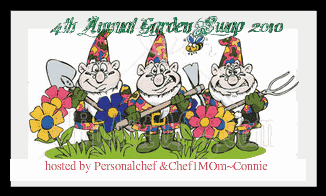 with No Destination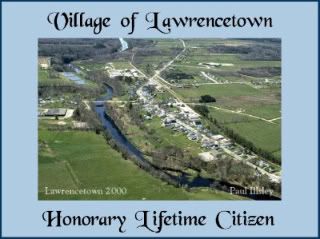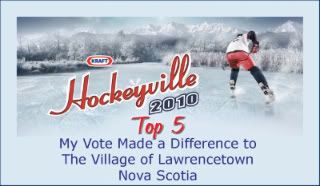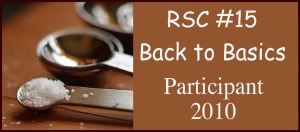 with SamitySam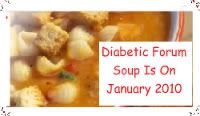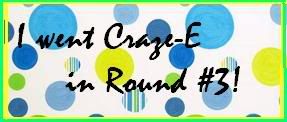 Appetizers - Brunch - Pot Luck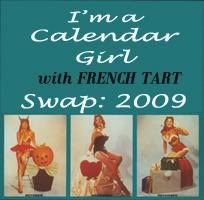 with Acadia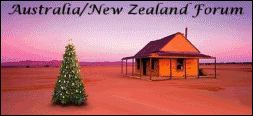 with Nurse Janey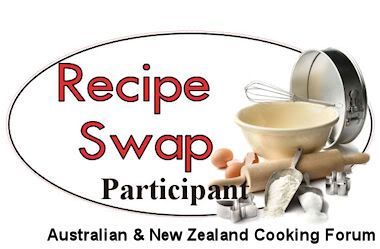 January 2010 - with JustJanS, Peter J and Seasoned Cook

December 2009 - with Noo and PaulaG

November 2009 - with Stardustannie, Julie B's Hive and Seasoned Cook

October 2009 - with JustJanS, Chef floWer and morgainegeiser

September 2009 - Sara 76, Tisme and LifeIsGood
August 2009 - with Debbwl, Chef Buggsy Mate, Mommy Diva and Mummamills

July 2009 - Baby Kato, I'mPat and Sue L

June 2009 - with wicked cook 46, Chili Spice and Az G

May 2009 - with Baby Kato, Jewelies and French Tart

April 2009 - Chili Spice, djmastermum, **Mandy** and Sarah_Jayne

March 2009 - with katw, Sharon123 and Chef TraceyMae
February 2009 - mersaydees, Mummamills and Adrienne in Reisterstown

January 2009 - with Karen Elizabeth, I'mPat and Dotty2

December 2008 - with **Mandy** and The Flying Chef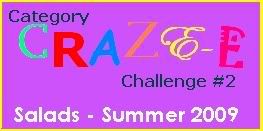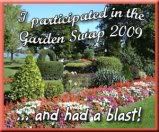 with Barefoot Beachcomber



To see all the wonderful chefs I adopted and their recipes:
Search under cookbook #242455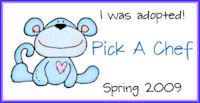 by Lauralie41



2009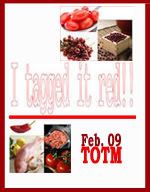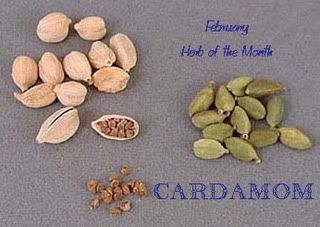 2009



with Nurse Janey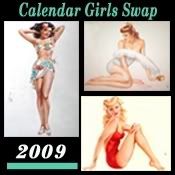 with French Tart



2008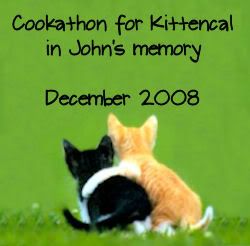 with Thai Chicken Saute with Basil and Mandarins



November 2008



November 2008 with Az G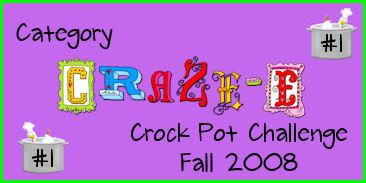 Autumn Chicken with Harvest Vegetables



with Marion in Savannah



with Sydney Mike



2007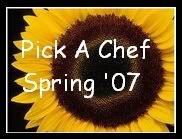 I adopted the following chefs:
Ms Sally, Sydney Mike, kabu, justcallmetoni, SweetySJD and Pam-I-Am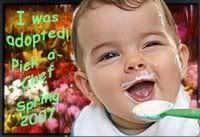 by PaulaG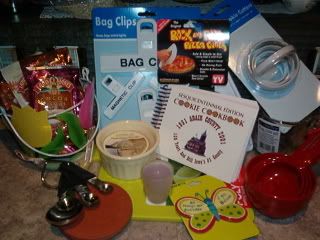 I also participated in the Measuring Cup/Spoon Swap. Hosted by Chef floWer, in April 2007
My partners were Auntie Jan and ReeLani
The above photo shows the generous package I received from Auntie Jan.

~~~~~~~~~~~~~~~~~~~~~~~~~~~~~~~~~~~~~~