About Me
I spend 8 days out of every 2 weeks on the road with my job. I work with 13 others covering the entire province of British Columbia building and maintaining microwave radio and cellular telephone sites.
We often cook for ourselves while on the road, mostly out of a well founded sense of self preservation from restaurant food.
Simplicity is the key to our cooking as time and ingredients are often scarce. This does not let anyone off the hook however when the rest of the crew digs in, and it is not uncommon for someone to take your dinner tonight and change it to make it their own and serve it back to you a day or week later.

The picture above is one of our remote sites in northern BC aptly named, at least for this venue, "Frypan Peak"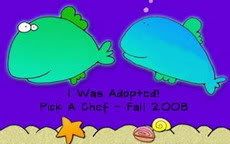 Favorite Foods
Meats mostly, with pasta and salads a close second and third.
---
Over 475,000 Recipes
Food.com Network of Sites