About Me
I am a stay at home mom of two wonderful little boys, Alex and Andrew. Cooking and Baking are my two favorite hobbies, and it's a good thing because I do it a lot!! My husband can be somewhat picky so when I find a recipe that he likes, it immediately goes into my "keeper" file. I'm a big believer in cooking healthy meals that are both good for you AND delicious. Don't get me wrong, I do love a good dessert, as you can see by my chocolate marshmallow brownie recipe!!! But everyone deserves to splurge every now and then. It's just all about moderation.
I also enjoy staying fit by doing aerobics and yoga. I enjoy reading, hanging out with my family, boating and riding my bicycle.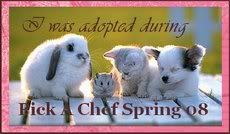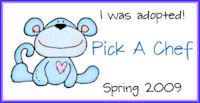 Favorite Foods
I truly will eat just about anything under the sun, however, I do love italian and mexican food, and anything with chocolate in it is usally a winner in my book. This is going to sound wierd, but if I had to pick a favorite dish to cook it would be my son's baby food. I made my own homeade baby food for both of my sons and it was a terrific experience. I knew exactly what they were eating, with no hidden preservatives and unidentifiable ingredients. It allowed them to try foods that were not available in a typical baby food jar. To this day, my boys eat a wide variety of foods that you just don't see the average child eat.

I can't say that I have a favorite restaurant, however, we do go to Red Robin A LOT because my oldest son likes to go there and see the big red bird.

I've really enjoyed this site and hope to get more recipes put on here when I get the time!!
---
Over 475,000 Recipes
Food.com Network of Sites