About Me
I love to cook, read recipe books and food magazines,spend time in kitchen stores, grocery stores, gourmet shops, learning new cooking techniques, trying new kitchen gadgets,tasting exotic foods,enjoying a wonderful meal. maybe I am a Foodie...
My latest fun spot is coming back to my roots right here.
I've always had a herb garden; now I have containers on my patio with my must have herbs. It seems, everything tastes better with fresh herbs!
Here is a slide show of some of my photos
from my recipes as well as from other talented cooks here.







I have been happily married to my BEST friend for 49 years; we have 4 sons and 4 grandchildren.They are special and I love them with all my heart! My husband is the best Cookie anyone one could have in a kitchen; he is great at doing prep work, or anything else he decides I can't do anymore! We make a good team.
My greatest joy is when I get the chance to cook with my boys and my grand children; it doesn't happen very often but it's always such a treat.

I have completed my Family Cookbook; it had been my to do project for a long time and I am very happy to say I have accomplished this.
I love reading members' posts and comments about food and cooking from around the globe It is a small world after all.
Thank you all for giving me the opportunity to enjoy my life here;there are lot of things I can't do anymore but this is one place where I feel I belong.I made lots of cooking pals.
I can't get over all the talent here.I am looking forward to share my cooking experience with all of you and learning more about my favourite things!
I am bilingual French Canadian living in Northern Ontario.
Happy cooking!
Rita


Awards and Contests: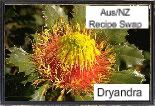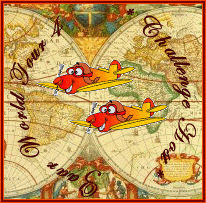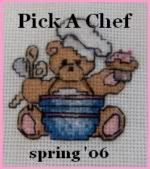 Favorite Foods
Any food is my favorite food.I have always been fascinated by bread and wanted to learn to make it!I love my new bread machine, slow cooker, griddler, vaccuum sealer; always on the lookout for another new gadget that I probably don't need.When I have company I try to serve dishes that I can prepare ahead of time so I can sit and chat.
*****
I usually give 5 stars unless I am very disappointed in a recipe. I always chose to make something with ingredients that my family would love and it usually turns out good or even great.I often add or remove ingredients in a recipe but I mention it in my review.
When it doesn't turn out I refrain from rating it. I hate to hurt people's feelings; we don't all have the same tastes;
so it's no reason to give an ugly comment.
*****
I appreciate a Thank you for my ratings and pictures;I find it very offensive when I take the time and get no response. It shows we are all different here in Zaar.
Thank you to all the chefs who have taken the time to review or photograph my recipes.
I really appreciate it. Merci!
Happy Cooking!
Rita