About Me
I'm not as active here anymore but you can find me playing at the new recipezazz.com.
Below is original packaging from Svenhards Swedish Bakery which my Swedish relatives started years ago in California...The photo on it is of my great great grandmothers sister Tilda. Perhaps I inherited my baking genes from these relatives. I didn't think the bakery was still in the family but one of my Swedish relatives contacted me through recipezaar and I found out that it is still being run by family members. How cool! :)





My hero is Pippi Longstocking, I used to be her every year for Halloween. After a few years off Pippi made an appearance 2011!
I'm not a great photographer but I love to take food photos with Freddy Cat to bring a smile to people's day.
My son Max at 20 months old
I love to cook and share good food with other people. I have a very large collection of cookbooks. I enjoy being able to look up recipes on Zaar by ingredients I have on hand. I also love the Zaar tag game community. Everyone is so nice.


Updating this I just lost all of my banners! :( I'll have to try to dig them up again...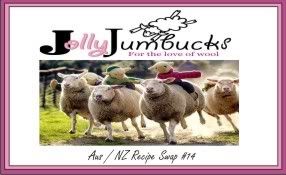 Favorite Foods
Freddy Cat is looking for recipes...

*Update Oct 2011, I'm doing the Weight Watcher's online points plus diet now but I'm still trying to eat the following way:
He's on the hunt for recipes that will fit into an almost Vegetarian South Beach Diet but Fish is okay. No potatoes, white processed foods or sugar. Sweet potatoes are okay. Lowfat. Yummy fresh veggies and whole grains. No fake meat or soy. Easy to make baked goods that can be made with whole wheat flour, whole grains and Splenda would be great too...but please no kneading or rolling. Foods low on the glycemic index. Drinks made with 100% fruit juices are enjoyed as well.

Freddy Cat loves FLAVOR! (But can't handle hot chili peppers) (But can handle horseradish and wasabi)

Freddy Cat travels the world by trying Ethnic recipes.

If you can tempt Freddy with your recipe you may just have him by for a visit!

I put a link to his recipe request thread as my website. :)

I have a thing for sour cream! I love lemon desserts. Portabellos, onions and garlic are yummy. I like ethnic foods, especially middle eastern, indian & greek. A toasted onion bagel with cream cheese is pure comfort food for me. Homemade tacos (fried shells, seasoned ground beef, sour cream, cheddar cheese, tomatoes, olives and lettuce. Yum!) are one thing I can't stop eating if I make them...so I try to only make them once or twice a year. I love white meat chicken, beef and lamb too.

I have a different ethnic Christmas each year. I'm focusing on mine and my husbands heritages first and then will move on to others. We've done Swedish, Filipino, Polish & then at my husbands request a Dicken's Victorian Christmas.

I've recently discovered "fiber". I never thought about it much but once I started looking at the fiber content of foods...I discovered it's hard to get in 25-30 grams a day!
I like pretty much everything even things I didn't like as a kid: brussel sprouts, cooked spinach, beets, cilantro, etc.

I still don't like weird internal animal parts (except liver) or bitter melon. Well...I keep on running into things that I forgot I don't like (because I avoid them)...so I'll list them as I remember them: Anything with a black licorice flavor (anise, fennel), anything with a "bitter" taste, Gin, Beer, Wine (tastes like rotten grapes to me, which it is!), Rose water (tastes like soap), tarragon...