About Me
Life often interupts our comfortable routines in very unexpected ways and in the past three years I've certainly faced some challenges. As a health nut who ate mostly vegetarian I was beyond shocked to discover that I was diabetic.
I shouted and rebelled and cried. But the good news is that I can control my glucose levels simply by eating very low carb. What a complete turn around it was to pass up all my high carb vegetarian foods like grains, and veggies and embrace meat!
I've adjusted to this limited diet and thanks to Zaar can eat a nice variety of healthful meals.
The next challenge was a freakish fall I took while in New York with my daughter that left me paralyzed and in much pain. I thank God that I am so much better today after more than two years recovery, with total mobility and just some minor pain in my arms and hands. Cooking and communicating here was not really on my priority list. But, I am back in action and ready to cook, take photos, and enjoy this wonderful community of friends.
My husband and I continue to enjoy our grandchildren and being closely involved with their day to day activities. I am also the proud owner of a sweet grey and white cat who came to my door as a little kitten 6 months ago. Her name is Bonny and you can read her story here: http://www.theanimalrescuesite.com/clickToGive/ps/3/g7hopubcqxji7ub0y6fg.
When I have time for myself, I love to do all things artistic...drawing, pastels, paper craft, scrapbooking, and most recently jewelry making. I have set up a website on ETSY ( shown on this page by my website)and you can go there and see my creations.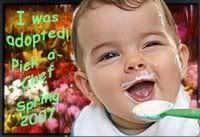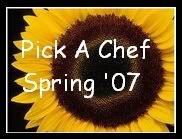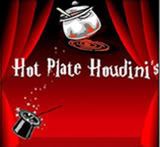 Favorite Foods
One of the best things about living in the Northwest is the availability of beautiful, organic produce year round. We like to search out and buy what's grown locally and seasonally.
We even belong to a produce club picking up farm fresh vegetables and flowers every week. Our amazing farmers market is a fun weekly shopping destination that closely rivals the Pike's Place Market in downtown Seattle with it's myriad of food, crafts, fish, meat and live music.
My favorite foods are Dungeness Crab, Copper River Salmon, Lamb Chops and almost every salad green imaginable.
Most of the time I'd rather cook myself than go out to eat, which makes my husband very, very happy.