About Me
I'm happy when I don't rub people the wrong way -- I'm a licensed massage therapist! Twenty years ago, at a cross-road in my life, I had a good sit-down talk with me and decided that my two passions in life were people, and helping them feel better ... and cooking. Just five days after that, a tiny ad in the local paper announced that Massage School started on Monday; so on that Monday in Sept. 1990 a new chapter started in my life. It was like learning a foreign language. Do you know where your olecranon process is?

I met Mr. Wonderful in February of 1992 and we married 82 days later. (Who? Me impulsive??) He's still my Mr. Wonderful. In regards to cooking, he's my strongest supporter ... and toughest critic. When we first met, it was Mr. Meat and Potatoes meets Little Miss Vegetarian. In an effort to learn how to live together, we developed this plan: Thursdays became experimental food day. I would cook something that neither one of us had ever had before (so there would be no emotional attachment for either of us) and we would critique it. The deal was that if either of us found that meal gag-worthy, we would eat at McDonald's. I am happy to report, we have not darkened their door yet! Out of those experiments came our most favorite recipes.

Ours is a blended family and between us we have three sons: an architect in CA, a computer programmer in FL and an Emergency Room MD in TX. We are blessed with three lovely daughters-in-law [the architect just married an interior decorator! A blessing on their heads, Mazel Tov, Mazel Tov!!] and three very hug-able grandchildren (14 y/o boy, 9 y/o girl and 7 y/o girl.)

We are both very active in our congregation. If you like, check us out at http://www.kolhamashiach.org. We teach as well as other avenues of ministry (think: sanitation and maintenance!) ... Fun around here includes ministering ;) at the local department stores; cooking; and discussing Torah. It's not unusual to find half a dozen people around our dining room table in a good natured but animated discussion! Of course there's food ... for body and soul!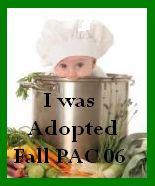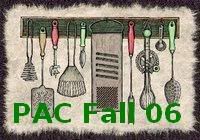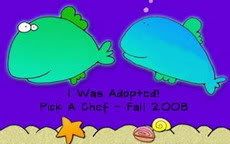 Favorite Foods
I used to be a decent Italian cook. Then an allergy to tomatoes, eggplant, green peppers and potatoes reared its ugly little head and rocked my culinary world. I was forced to broaden my horizons. After spending a bazillion dollars on cookbooks, I discovered Recipezaar. Mr. Wonderful has never been happier! He sings my praises after every meal, and I peruse the site daily for new treats. Also, our congregation does a monthly fellowship dinner. We pick a theme for the month and everyone brings a dish based on the theme. I always refer them to Zaar for new ideas and recipes. We've been eating well!

Over the years, our dietary habits have changed somewhat. We now try to eat mostly raw foods. It wasn't so far a stretch from being vegetarian and Mr. Meat and Potatoes has long since hung up his carving knife. I became convinced that the remedy for most diseases lies at the end of our fork! One of the great things about Zaar is that thousands of people are here, ready to share. I thought I was doomed to a life of salad
and then I discovered a whole raw section here complete with Raw Lasagna! Wooowhooo! Because of our beliefs, all recipes I post are scripturally kosher. I hope you like them. I look forward to hearing from my new Zaar family and making some great friends along the way.
---
Over 475,000 Recipes
Food.com Network of Sites