About Me
Hello!

Have had a home near Portland, Oregon, USA, for nearly 50 years. I am a portrait artist, International Fine Art Judge, in active statis. World traveler. People lover! Friend collector, with a great sense of humor.

Was in a wheelchair for 6 years, but am now walking with a cane, 2 to 4 miles, every day. Ready to walk on the wall on of China, if the opportunity arises. Just returned from New Zealand. My list of countries to see next are Japan,Ireland, China and South Africa.

Belong to the Red Hat Society. Retired costume designer, retired accountant with MBA. Retired art teacher.

Wife, mother, grandmother (7) and great-grandmother (3). Sew, cook, avid reader, was a life long gardener, with a love for roses. collect international dolls and teaspoons from travels. Used to entertain a great deal.

Recently down-sized to a small cottage that I love! Small garden is becoming a lovely showplace.

Sweet old husband (of nearly 50 yrs) will try anything I cook up. Am a very adventurous cook. Once when living for 2 years in the interior of Venezuela (husband's work) our 8 yr.old son carried in a dead Iguana, requesting that I cook it up, as Iguana tail was considered a delicacy, so he said. I told him I surely would, if he were to bring me a freshly dead one, that had not laid out on the road for 3 days in 114F degree heat, as I had had my eye on the one he had carried in! Got out of that one!

2009 update. Have been to Japan in May of this year. What a wonderful country. With such kind and gracious people. Not one bit of litter nor graffiti. Lovely gardens and great sushi. Lots of interestingly good food.

In September my SOH (Sweet Old Husband) of 50 plus years passed away. I have for this time lost interest in cooking. Half of myself is gone! I have nearly lost my sense of humor. Happiness and a good attitude are a choice. These things will all returned to me anon, I am certain. Just adopted a seal-point Ragdoll kitten. She is very young. Her personality is very like my own I find and she is currently a handful. She will be an inside only cat, for her safety and health. Her name is Ms. Purrrfect!
Update to 2012
I have had a lot of changes in my life. I was an avid gardener for so many decades, but broke my hip while tossing 30# bags of filbert shells, to use as mulch, onto a cement slab, for later use. When i tossed the last bag, I went with it. Reaching out for the cement bird bath, I knocked it off it's stand. Hurt hip, knee and elbow. Yelled for my wonderful neighbors, it being an April evening, they were always out at that time. No one! I do not know how I got inside the house, got ice packs, made it to my lounge chair, where I remained for 3 days, not eating, barely making it to the restroom. Nothing else broken, but the hip. Finally, I called out for help ---
One of my daughters came to stay with me for 2 months. When I was up and able, she went back to her life. Suddenly for the first time I was terribly lonely. My son from Alaska, had just moved his little family of females to Illinois. He said they wanted me to come live with them. So I sold my beautiful Little Blue Cottage with show place garden, in one month in March 2010, getting my asking price. I packed 70 30 gal. tubs with possessions, limiting myself to filling 7 tubs each day, sold and gave away most everything else. Hired neighborhood teenagers to load some of my furniture into a pod, shipped it to Illinois, as well as my beautiful blue car. Did have some help from my daughter Phyllis. Purrrfect and I flew to Indianapolis, was picked up by my son and his family. Here I am! Terribly homesick. Confined, now to an elec. wheelchair with many symptoms of old age. I am 72.
Here in their house, I do 4 to 5 loads of laundry per day, most all the cooking, some of the dishes, live-in Nanny to the 3 girls, attempting to teach them many things for their future lives. Unfortunately, the girls are very picky eaters, preferring to live on Mac & Cheese or cereal. My son too has become a picky eater. DIL does not like to cook, but will eat almost anything. They are not a pleasure to cook for.
We live in southeast Illinois. Tornadoes swirling about. Lovely thunder storms and lots of heavy rain. Deer walk through our 2 acres, ignoring the two big family dogs. Wild turkies, racoons, snapping and box turtles, 4 kinds of poisonous snakes, as well as, poisonous sumac, ivy and oak, along the creek that surrounds us on 2 sides. Kind and helpful neighbors.
Last June, daughter Phyllis flew from Oregon to join granddaughter Airiell and I for a trip to Ireland and Scotland. Did not find Nessie! Met many wonderful people. So know why Ireland is called the Emerald Isle. Did try the hagus! I am brave!
Watch out for Hobits and Unicorns!
Grannydragon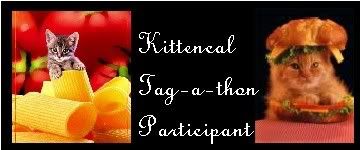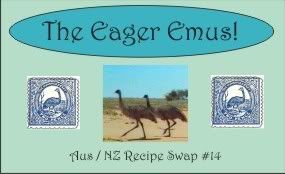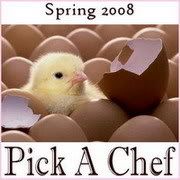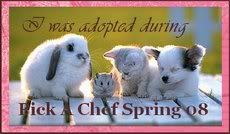 Favorite Foods
I love food! Love to eat! Lemons! Limes! Chocolate! Spices! Garlic! Fresh Herbs! Fresh veggies! Recipes with coffee! Gluten Free! Diabetic! International cooking! Kitchen adventures! Ah, the wonder of it all!

Early on in our marriage, I decided one could make as big a mess cooking any old thing, so why not put some adventure into it. Both Grandmothers and mother were good German cooks. Mother-in-law was the one into cooking adventures. I have simply become carried away with cooking and adventures. Two grown daughters cannot or do not cook, nor care to. Now, the grown son has always been a great cook. And the daughter of my heart wants to learn all I know.

Unfortunately, I discovered, in 1995, that I am Celiac, (cannot even breath wheat flour) as are my children and 58 known cases in the family. Do you think it is hereditary? LOL! Also, now I am controled diabetic. So there have been many late life changes in our cooking/eating habits. I am now able to modifiy most recipes to suit our needs. There is truly no limit of fine recipes. I council or mentor Celiacs and their doctors across the USA via computer.

Have too many favorites to select one. Make my own mayo, catsup, mustard, salad dressings and sauces. Seldom do desserts, but do love them. Only thing I have found I truly do not like is, jimica, to me, it tastes like soapsuds, but one can always substitute with a wonderful radish.

If I could be a spice I would want to be cinnamon or nutmeg or even cayenne.

Every Day is a magical adventure!img src=http://i23.photobucket.com/albums/b399/susied214/permanent%20collection/PAC08Main.jpg border=0 alt=Photobucket>