About Me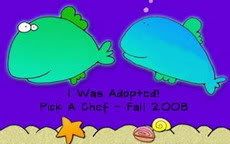 Well I am from the Gulf Coast Area, I hail from Panama City Beach. You can get some of the best seafood there. Right now I am in the Navy, I have been sailing aorund doing the computer thing for the last six years. I have made five deployments and on my deployments I have tried food from all over the world. I think my favorite dish is from Malta, I had some escargot for lunch one day with garlic bread. I love traveling, I like being able to go to different countries and getting the feel of the culture. Seeing it on television and actually experiencing it are two different things. I really enjoy cooking for my family and for my friends. I just like hanging out with them and having a good time. I like to work out, I am a bit of a gym rat. You have to work out to be able to eat some of the things I've made in the kitchen. I am currently on my fifth deployment, yes, fifth deployment in six years and I believe that my time is about to be up. I am going to finish school and get my bachelors in Computer Science and when I get out I would like to pursue my Masters in C.S. I may be a glutton for punishment but I like a challenge! I really enjoy water sports and going to the beach and of course, shopping! Those are my favorite pass times!
Favorite Foods
Oh my gosh! I love seafood, swordfish, grouper, mahi mahi, oysters on the halfshell, red snapper... the list is endless.
Escargot is one of my favorites!
I really like gumbo, etouffee, and red beans and rice! I like breakfast pizza too! Omlets, using egg whites and veggies are great! My banana bread that I make is just wonderful, I can eat it in a few days if I let myself!!!!
---
Over 475,000 Recipes
Food.com Network of Sites