About Me
Reviews:

5 Stars - This is now a regular at our house!
4 Stars - Fine recipe, just not to our personal tastes.
3 Stars - There's something major I'd want to change.
2 Stars - Edible but really didn't like it.
1 Stars - Created recipe as posted, couldn't eat it.
No Stars - Generally notes on how changes failed. No fault of the recipe.

Please feel free to honestly rate my recipes. I don't expect everyone to like the same things as us. I'd prefer any future Zaar members to have honest opinions to judge from before they take the time and effort to make a recipe.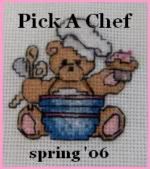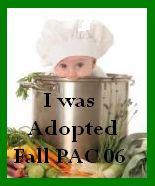 Favorite Foods
Although I can't eat it often, I have a love of traditional English cooking. While I find it full of rich flavours, many other people consider it bland. As such, generally I'm not fond of strong spices or herbs. I'm also seem to be missing a sweet-tooth. The odd treat is nice, but I dislike sweet flavours in my regular foods.

Many of the recipes I post are likely to be Free-From recipes, where often the ingredients may be lacking due to necessity. I'm always searching for easy recipes which DON'T include : Tomatoes, Potatoes, Dairy, Gluten, Meat, Seafood, Quorn, Peppers, Aubergines & Hydrogenated Oils/Fats. I also have to be careful with eggs, garlic, and some onions.