About Me
Hi,
I'm a 40-something, married nurse, with no children, but we have 2 canine fur babies, living in Houston. I love to search for and cook new and healthy recipes for my husband and myself.
We have both (successfully!) had the gastric bypass surgery. and I love to find and/or alter recipes that are friendly to us. I've lost 170 lbs and my darling hubby has lost 150 lbs! :)
I also love to share recipes that I've made or re-designed that we both love.
My favorite cookbook is the internet!
My husband and I both love to take short and long trips on our motorcycle!
I love to read my Kindle and have gotten back into using my free weights and band exercises, because I realize (finally!) how much better I feel when I exercise and keep my muscles moving. I have also gotten back into crochet again and I can't believe how much I'm enjoying it! I've made quiet a few items in the last few months, and can't see quitting ever again!
My pet peeve? Cellphone drivers and someone who salts something without tasting it first!! :)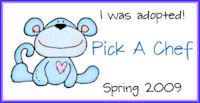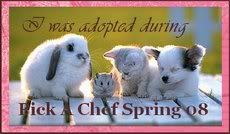 Favorite Foods
Mexican! Mexican! Mexican! Did I say Mexican?? :)

My favorite dish to cook is my crock pot turkey chili, and it's also what I'm famous for! ;-) Well if you don't count my desserts which my favorite and most proud, is my Sugar Free, Corn Syrup Free Pecan Pie! *g*
I enjoy trying different combinations in wraps, for lunches, using whole wheat, lo carb tortillas. I love most all the berries and love to make new and different things while they're all in season, and then the frozen during winter. I'm also trying new and different veggies and recipes, because I really need to eat more of them!

My favorite restaurants are Fajita Flats, Los Tios, George's Pizzaria and Bar, Live Oak Grill, Angelo's, East Coast Garden, and Griz's Backyard Grill. (That's actually my husband's grilling in our backyard! LOL!)
---
Over 475,000 Recipes
Food.com Network of Sites