About Me
I live near Seattle, WA with my pet ferrets.

I'm lucky enough to own a home with a big, south facing yard which is great for entertaining. It also allows me to have a big vegetable garden where I grow most of my own herbs and a lot of the vegetables I eat in the summer, as well as a bunch to share with family and friends.

In my professional life, I'm an accountant- but what I really love to do is cook and eat! Most of my ability is self-taught. I love to experiment with new recipes and techniques, most of which I get from watching way too much food tv and reading foodie magazines.

Recently I decided to start a personal chef business and have cooked for a few clients. I love the challenge of designing a menu to fit a family's specific tastes and needs, and then cooking it for them to enjoy.

For me, cooking is an expression of love. Everyone needs to eat, but food is more than just fuel for the body, it can nurture and comfort ~ give us a memory from childhood, or a retreat when we feel ill. I always think of the people who I'm cooking for when I make a dish, and there is no better compliment than when someone enjoys the food I've made especially for them.

I also like to do OAMC- style cooking, but instead of using it mainly to get dinner on the table, I focus on getting lunch in the bag! Eating out is far too expensive in both dollars and nutrition to make a habit of, yet I want a hot, satisfying meal to enjoy in the middle of the day. Cooking ahead allows me to have great food, without sacrificing either my dollars or my waistline.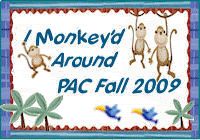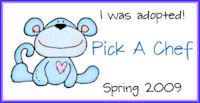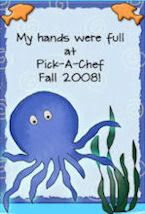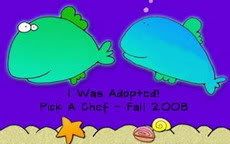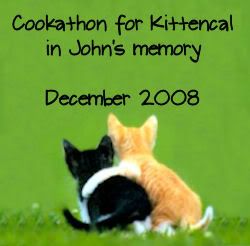 [IMG]
Favorite Foods
My favorite food seems to change daily! I love most foods, and enjoy going to ethnic restaurants and trying new dishes.

At home, my go-to dish for company is roasted chicken in the winter; and marinated flank steak on the grill in the summer. These are my favorites to cook for company because they are really simple to prepare, but make a showy presentation when done right.