About Me
I've just returned to the States after living in Japan for 2 years and am undergoing some major life changes.

It's great to be able to buy good coffee, licorice and tortillas again!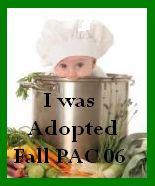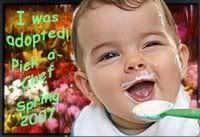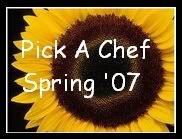 Ratings:
I often give 4 or 5 star ratings, but I usually only try recipes that I know I'll like.
5 Stars - it was fantastic and I wouldn't change a thing.
4 stars - it's a very good recipe, will make again but changed it just a little.
3 stars - it was an okay recipe, but there were things I'd definitely change if I made it again.
2 stars - the recipe really didn't impress us much (by us I mean the hubby and myself)
1 star - there might have been something wrong with the recipe posting to begin with, because it was a complete failure (I haven't had any of these!)
Favorite Foods
One of my favorite foods I'd tried while living in Japan was Takoyaki - a dumpling made of batter, diced octopus, tenkasu, pickled ginger, konnyaku, and green onion, topped with okonomiyaki sauce (similar to Worcestershire sauce but thicker and sweeter).
---
Over 475,000 Recipes
Food.com Network of Sites