About Me
I live with my husband, four cats, and a sweet mutt named Jada in Scarborough, Ontario, where I work as an elementary school administrative assistant. I have a 27 year old daughter who lives with a couple of girlfriends in nearby Pickering, along with my sweet granddog, Frankie. I would have to say that my passion is animals, since I have so many of them!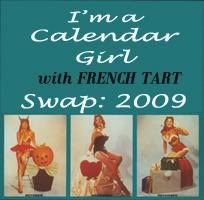 If I had a month off work to do what I please, I would first catch up on my sleep and then just have fun - see a few movies and maybe take a couple of short trips - something that wouldn't break the bank - lol!
Favorite Foods
I love making desserts - I've been baking since I was 12 - but I have also become quite accomplished in other areas of cooking and have been trying to get my 27-year-old daughter more interested, as her favourite way to cook is opening ready to serve packages! I can't really say that I am famous in my family for any one dish, although my brother-in-law loves my roasted potatoes and my late mother-in-law loved my Ukrainian honey cake. Everyone loves my Greek-style roast lamb! I don't have any one restaurant that I favour, but I like both Greek and Italian food, so any place that does a good job with those dishes rates highly with me!
---
Over 475,000 Recipes
Food.com Network of Sites