About Me
Did you know that you can type in the degree symbol ° by holding down the Alt key and typing 248? Go ahead try it, I'll wait. Cool eh?

Just a note to anyone making my recipes. If you have taken pictures of them, please feel free to post them right away. I love seeing what others come up with and want them all posted. Also, please be fair when posting your reviews. I want to hear if it's great, but I also want to know if it's terrible. I can't fix things, if I don't know they are broken.

Also, I am VERY slow to return Zmails. I'm sorry, but that's just how I roll. I will of course answer you if you have questions, but it might take a week or more.

Thanks! :)
____________________________________________________


I am a pierced and tattooed mother of 4. I am a die-hard volunteer at the St Vincent de Paul Personal Service Center. Every day, I get to help make a difference to a person or a family in need. I love being able to make those personal connections, and being able to give back to the community that has given so much to me.

I am married to the love of my life and we've been together about 13 years. I always follow the rule of Faith first, Family second, everything else third. Since I've had those priorities in order, everything has fallen right into line.




____________________________________________






I have 4 children at home - 14, 13, 10, 8. My oldest son is 16 and has severe autism, and he lives with his father. I have 2 fur babies at home now. A gorgeous ginger boy - Drako and a meek baby girl Mia.
Sadly, I lost my baby boy - Furrynando. I had him for 4 years, but he got out and got lost when we moved into our new house. So I beg each of you to get the micro chip implant for each of your pets. For less than $40, you can save yourself from the heartache of losing one of your precious furry children.




Philippians 4:13
I have fibromyalgia and I also have quite a few back problems. I was supposed to have a spinal fusion surgery Sept 08, but the insurance declined at the last moment. I cannot think of many people out there having elective back surgery, but you never know. I haven't been pain free in over 10 years. But... I do get to park really close to the doors at Walmart :)
UPDATE:
I had my surgery! Oh thank God I can walk and sit and do so many things again. I finally have life to live! I still deal with so many pain issues every day unfortunately. I'm living each day as it comes, and trying to live with my pain and not let my pain be my life.

____________________________________________________

My star system....
5* = Awesome! Totally rocked our socks!
4* = Very good, but needs 'something'.
3* = We ate it, tried it anyways.
2* = Yuck. We ordered pizza instead.
1* = Terrible food. Terrible instructions. Cat tried to bury it.

I try not give anything below 3 stars, as it seems a bit rude. I might just leave a comment instead. If it really aggravated me, then I will definitely leave a lower star rating. I will always explain in my review how it went over.

____________________________________________________
I haven't played in many of the tag games in years. I used to be very active, and I love all the friends I've made here. But life as it is now, I don't want to make promises to make these dishes, when I'm not sure day to day wether I'll be able to stand at the stove or not. So for now, I will be make and reviewing recipes on my own. Some day soon, I hope to get back into the games and swaps. It's so much fun.

~*~ Cooking Tag Games ~*~




____________________________________________________




~*~ Events ~*~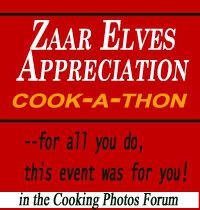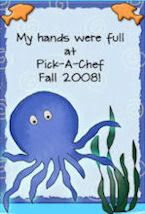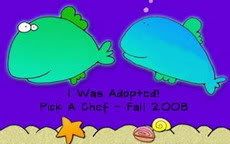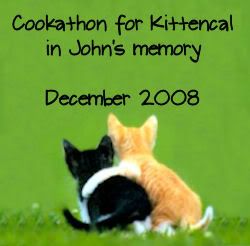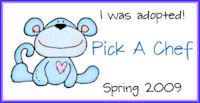 ____________________________________________________

~*~ Swaps ~*~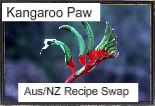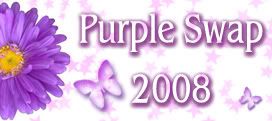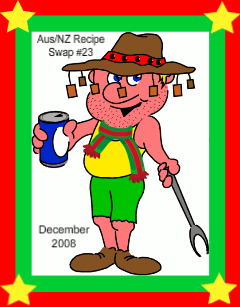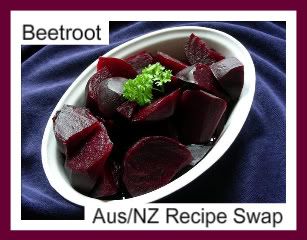 ____________________________________________________
____________________________________________________

My Blinkie Collection: