About Me
Contractor/Regional Manager
Favourite Cookbook Our Heritage Mennonite cookbook purchased in 1980, with family style recipes from the Canadian Prairies.

Love cooking, fishing, golf and gardening, but my best day will always be when all the kids are home, and I get to feed them...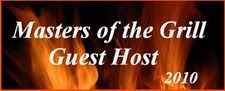 Favorite Foods
Too many to mention!
Steak, back ribs, clam chowder, roast chicken, BBQ burgers, Chili, Penne and Peppers, apple pie, blue cheese on crackers with Merlot. sub sandwiches, tuna salad, garden grown tomato, onion, peppers and cucumbers, radishes, carrots...well, you get the idea
Refridgerator dills, sweet pickled onions, olives...
Fresh caught fish, pan fried in lard over a campfire for shore lunch (small walleye or perch, skinned, boned and crispy with sweet onion, in a sourdough sandwich, with cheddar chunks, ham garlic sausage, cold Cdn beer and/or sparkling red wine on a chunk of Pre-Cambrian rock, miles from nowhere!)
Favourite restaurants include The Keg, Mr Submarine, A W, a sensational seafood place in Whiterock BC that does seafood to die for, Cousin Nick's in Saskatoon-Greek food-, the Mandarin Restaurant chain, Brampton or Hamilton locations, the O O Drivein in Saskatoon (Ukrainian foods taken to the top level), a French Canadian restaurant in Hearst Ontario-stayed there a week once, been back several times, they don't know how to make something poorly!