About Me
Hi there...I'm single and do most of my cooking for myself. I also like entertaining and am the only one in my family that shows up at family dinners with a new recipes instead of old family favorites. When I first joined, I wasn't as busy (I'm a realtor) and had plenty of time to cook during the day. Not so much anymore.

One of my goals is to cook more and healthier. I also like growing a few herbs each summer...especially rosemary, basil oregano and thyme.

When I first joined I played a lot of the tag games, and got to know so many great people. I even helped Lucid start a pretty popular game - Please Review my Recipe.

Unfortunately, life has gotten busy and I can't commit to making recipes in a few weeks anymore. Every now and then I'll play along, but lately I'm just digging through my own cookbooks when I need a recipe.

If you are a twitterer, come say hello @karenstl.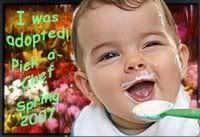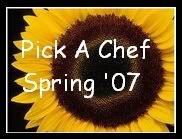 Favorite Foods
I love old family recipes, many with a Jewish origin. Some of my favorites are spinach balls, noodle kugel, blintzes, matzo ball soup, kreplah & chopped liver (but I've never tried these last two...my brother has taken over these ones from my grandmother).

I'm usually willing to try most anything with pesto, mushrooms, spinach, garlic, rosemary, balsamic vinegar, avocado, squash, or crab. You'll find that I always leave out the hot sauce, peppers & celery in recipes. I've also got a few fruits that I've never learned to appreciate (mangos, oranges, raspberries), but I've developed a fondness for most vegetables. There are a few I'm still looking to try, and I'm hoping to find some recipes that will convert me to them.