About Me
Welcome! Food.com, formerly Recipezaar, is where you will find me most often on the internet hosting the Word Games forum. Back in 2006, I visited here for the recipes, but I stayed because of the community. I now have a reputation as a really good cook because of Zaar.

My beautiful daughter, Kat.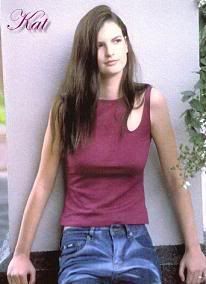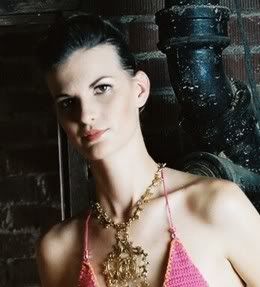 She had both her father and step-father accompany her down the aisle in April 2006.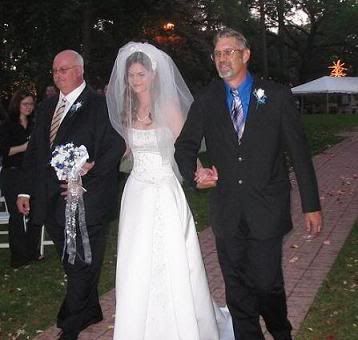 In memory of Kat's dad (on the left) who passed away suddenly on June 27, 2007.



February 7, 2010, Superbowl Sunday - A celebrity dropped in!


OUR KITCHEN RENOVATION:





I have four bulging discs in my back. Plus, Kat and I have fibromyalgia. We are always looking for shortcuts in the kitchen to reduce standing time. We both are tall, I am 5'10 1/2 and she is 6'2, so the less time spent bending over countertops, the better!

Working a fulltime consulting job as an Oracle Developer means I sit in front of a computer all day long. That makes me very stiff and achey. I love Emu Oil products since they have helped my family so much, especially the pain relief creams.





After raising 4 kids (Kat and three stepsons, Bill, Bob & Jim), I am now cooking for two. I now have the opportunity to try all the grownup recipes ;). I spent a year and a half working away from home and rarely cooked. Now that I am back home, Recipezaar gave me the incentive to cook again - I bookmarked more than 100 recipes in my first two weeks here!

My hubby & stepsons have always been willing to eat almost anything I put in front of them. The oldest boy preferred beef. However, one of the twins had trouble chewing meat after his two front baby teeth fell out. It took two years for the new ones to grow in. That started me cooking more recipes where the meat was shredded which was easier to chew and helped stretch the food budget too.

All of my kids learned to cook in my kitchen. By the time they were in high school, each took turns helping make dinner on week nights. They might not all cook now, but I'm happy I taught them how. They still roll their eyes, sigh and repeat my advice about seasonings: You can always add more, but you can never add less!

Kat has many food allergies, so cooking has been a creative experience for me. She is allergic to beef, corn, wheat, soy, lettuce, tomatoes, potatoes, apples, baker's yeast and brewer's yeast. No cheeseburger and french fries lunch for her! Her allergy rotation diet meant that she could not have any one item on the list more often than every four days. Also, she is severely allergic to coconut and cannot have it at all. Coconut, soy and wheat eliminated almost all boxed cookies and store baked goods. Amazing to see what ingredients go into those when you take the time to read the labels.

If you have a child who is an extremely picky eater, please consider having them tested for food allergies. I wish I had done it sooner because Kat would have been in much better health as a young child. Sometimes tomatoes are yucky really means they may be making your child physically sick.

MY FAVORITE T-SHIRT:




TUT & NOXXY:

Favorite Foods
Chicken (especially wings and spicy dishes), a well-seasoned steak, pasta, pretzels, green beans, baked goods and PICKLES! I adore salads with additions such as feta cheese, pecans or dried cranberries. I like shellfish, but usually not fish whereas my DH adores seafood of all kinds (raw oysters - yuck!). I am trying to find seafood recipes we can enjoy together.

My kids brag about recipe #196684 and Kat now makes a terrific sauce. When they were teenagers, somehow their friends always seemed to show up at dinnertime when there was a big pot of sauce cooking in the kitchen! That was the first recipe they all asked for when they moved out on their own.

My all time favorite recipe is a 1930's Swedish family recipe from Kansas, recipe #196413. I started baking these at age 10. I love these cookies because you can add any flavor chips, nuts, raisins, and/or corn flakes. Depending on the type of oatmeal you use, they can be chewy or crisp. They can be baked in batches because the dough saves in the fridge for a couple of weeks. Great for the holidays!

I am always searching for, and experimenting with, recipes that use grapeseed oil instead of olive oil. I am slightly allergic to olives and the smell & flavor makes me ill. Grapeseed oil is low in saturated fat and high in many essential fatty acids. I like the way it has almost no scent or aftertaste. Plus it has a high flashpoint and cooking usually requires only about a half to a third the quantity of grapeseed oil compared to most other cooking oils. If you have any grapeseed oil recipes I would greatly appreciate it if you posted them.