About Me
I'm a mom and wife in the Midwest. Recently I started a whole new chapter of my cooking education by going vegan. It's been challenging and exciting to find new ways to prepare foods that are good for my family and good for the planet. Because this way of eating is gaining popularity, I thought I would post my favorite brands to help others who are just getting started. Here goes:
Silk Original Soy Milk (red carton) - best all-around milk replacement that can be used in cereal, coffee, baking, cooking, and drinking in general.
Almond Breeze Almond Milk (Vanilla) - great for drinking cold plain or with chocolate, as hot chocolate, in cereal (it is a bit sweet, so don't use with really sweet cereal), and used in place of milk for baking.
Rice milk - use in savory recipes that call for milk
Ener-G Egg Replacer
Tofutti Cream Cheese
Earth Balance Original Spread (butter replacement)
Smart Grounds Veggie Crumbles (ground beef replacement)
Gardein Chicken Tenders
Nutritional Yeast (replacement for Parmesan cheese)
Daiya Shreds (Cheddar and Mozzarella)
Morningstar Grillers Vegan Burgers
Vegenaise (mayo replacement)
Ground Flaxseed is great for Omega-3 and Hemp Seeds are a complete protein.
Because vegan subsitutions often don't taste exactly like the product you're replacing, the key to using them is mixing them with other flavors. For example, eating the chicken tenders straight might not be appealing to you, but using them in a chicken sandwich with your favorite toppings will help to mask any difference in flavor.
As I discover more products I like, I'll post them here.





(Co-Captain for the fabulous Captain Chef #223979)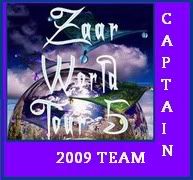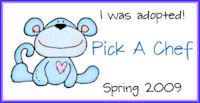 Favorite Foods
I love to veganize my childhood favorites and also experiment with culturally diverse recipes. To me, the best cuisines are Italian, Greek, and Mexican. They lend themselves to vegan cooking really well. I'll always be adding new recipes to my Favorite Vegan Recipes cookbook, so be sure to check there for new vegan recipes. If there are recipes saved there that use dairy products, you can assume that I've subsituted them with one of the options above.


Well, that's me. I hope you enjoy my suggestions and recipes. Bon Appetit!!