About Me


Above: Slideshow of our garden at Avalon




Slideshow of our recent holiday at Woodgate Beach, South-East Queensland, Australia.

Hi! I'm Kookaburra, from Australia. First, a promise. I will only post recipes on this site which I've made myself and to which I would personally give a 5 star rating - what you give them is up to you ;-) I look forward to receiving your feedback.

If you look at my reviews, they're all 5 stars. That doesn't mean I give 5 stars to every recipe I try. I'm just not interested in giving poor ratings to anyone else's recipe because I accept that different people have different tastes. So, I've decided that I'll only review those recipes which I really love and which I'd make again and recommend to friends. If a recipe meets that criteria - even if it needs a bit of 'tweaking' to match my tastes, I'll give it 5 stars. If not, I'll just delete it from my recipe book and no hard feelings. I'm not advocating this as the 'right' approach. I just decided I needed a consistent strategy for rating and this is mine.

I'm passionate about cooking - and eating! What I look for in food is something that 'zings' in the mouth. I like lots of taste - I'm not a big fan of subtlety.

I don't often cook recipes exactly as written. I like to experiment and adapt things to my own taste.

A retired marketing executive and academic, I live with my elderly (but thoroughly modern) mother in a tiny mountain village at the edge of the rainforest. I'm female, happily single, in my mid-40s and boast the Rubenesque figure of a passionate cook!

Avalon, our 'story-book' cottage, overlooks a small lake. As I sit at my computer or work in the kitchen, I'm serenaded by a cacophany of native birds - including a very fat family of kookaburras! We have quite a large property and are lucky to have vegetable gardens and a variety of fruit and nut trees.

I look forward to sharing recipes on Recipezaar with family, friends and friends I've yet to meet.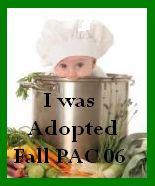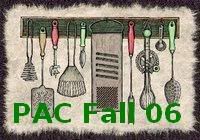 last minute flight
Favorite Foods
Latest Meals Cooked at Avalon:

JanRoundOz's Recipe #267793

JanRoundOz's Recipe #24175

RonaNZ's Recipe #259680

Kiwidutch's Recipe #75118
---
Over 475,000 Recipes
Food.com Network of Sites