About Me
8/9/2007-2007 White House Egg Decorating Contest.
The 2007 White House Egg Decorating Contest was held on August 9 at the Iowa State Fair. This year, there were 24 beautiful eggs entered in the contest. First place went to Kristina Veach of Wapello. (Iowa Egg Council)
I won $500 cash, all expense paid trip to the White House at Easter 2008 where I will meet with Laura Bush at a luncheon.

I am a total Farm Girl/Tom Boy since I was little - -but have a diverse background. Served in the Army as an Interrogator. I speak Russian, worked in the Mortgage industry, made extra $ as a caterer and decorating wedding/birthday cakes with a friend.

Raised in the Montana Wheatfields, I just moved to the Iowa Cornfields in 2004. I have been married since 2004 to the most wonderful man that I met on eHarmony.com and adopted 2 beautiful children after I was their foster mom for 3 years.

I work with my husband raising corn & soybeans, and love running tractors, the combine, and the physical work.

I am a stay home mom now & DO NOT miss the business world at all. My kids and I are much happier as we have quality time with each other.
I love ALL cookbooks & cook with a passion!!! Gardening is one of my loves! There is nothing better than watching vegetable grow, knowing I will be using them for the next year after they are canned, dried or frozen. My husband bought a greenhouse for me, and I love getting a jump on the season. My husband has developed a love for gardening now as well.

Hunting Mushrooms, Picking Wild Berries, Watching Birds, Crossword Puzzles, Canasta, Trivia, Camping - - Love it, Love it. When I was growing up, I would stay up until dawn playing canasta with my parents and Gigi & now do it with my husband. Got my husband hooked on Crosswords also, and everyone always asks me....."How do you know that??" when I mention some obscure trivia. Noone will play trivia games with me, cuz they don't like to lose. Hee Hee

Event Participation!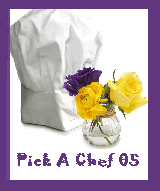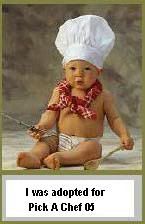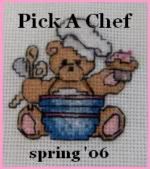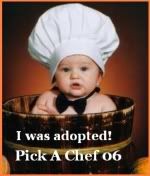 Favorite Foods
I am not a finicky person, so I will eat anything that my body will let me eat! I was born in Japan & my mom provided the opportunity to develop a deep desire to eat Asian food over any other choice.....

I make a mean tea ring and love to decorate Wedding Cakes. I like to experiment with cooking, and have found recipes to be a challenge in the last year due to converting everything to sugar free/gluten free for me since I've had Gastric Bypass Surgery. I miss eating my bread and pasta - - but then again - -that was part of my weight issues anyway...ha!