About Me
I live in Louisiana and love all the southern foods. I love to fish, read, play pool, ride horses, and of course cook. I love to collect cookbooks of all kinds. This is one of many wonderful gifts that I got from my mom.

My children are grown and my husband works off, therefore I cook for myself, my 2 dogs, Buddy and Missy, and my African Grey, Shady.

I have 4 wonderful grandchildren,Haley, Mariah and Kodie Grace and finally a new grandson Tuff .
I enjoy trying new recipes and try them out on my family and friends.

My health hasn't been good for awhile, so I have spent a lot of the time at home,not doing the things that I like to do. I am not one to sit or lay around. I haven't been able to stand for long periods of time and have been in a funk. I have just hopefully went through my last surgery and I can get back to walking, doing yard work and cooking for my family. I just can't wait to feel good about myself again and get myself back into shape.
I found it amazing how quick age slips up on you.
I am now going to enter some to the cooking contest again and I just can't wait. I can't believe the time that has passed since I was in the last cooking contest. I sure have missed it but I am back. Can't wait to catch up with all that I have missed...

Glad to be in the Recipezaar family.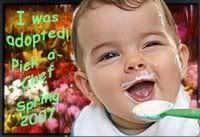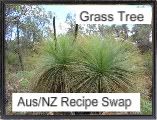 Favorite Foods
I have this thing for horseradish. I love the smell and the taste.
I like anything with peanut butter.
I can eat fish anytime of the day 7 days a week. It is nothing for me to fry a couple pieces of fish and get up the next morning and fry another batch. I just love fish. Catching them and eating them. And fortunately, I don't have to depend on anyone to clean them for me, because I was raised doing the outdoor thang.
---
Over 475,000 Recipes
Food.com Network of Sites