About Me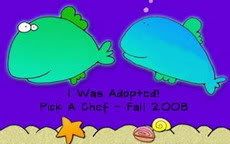 Happily married and the proud mum of a beautiful daughter aged 5 and a baby son who was born on 10/04/10. Really enjoy cooking and trying new recipes, especially north American, French, Greek and Mexican. Have many cookbooks which I often pick from but love Nigel Slaters recipes and attitude, Charmaine Solomon for her Asian recipes and I am also a subscriber to Good Food Mag. I try to source good quality ingredients particularly meat and organic veg as I believe that
good ingredients can make a meal truely special. Have been lucky enough to find a wonderful farmer/butcher in Wales who only sells his own produce which is fantastic and I always stock up on a whole lamb for the freezer when I go there!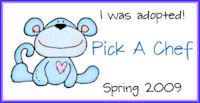 Favorite Foods
Much easier to say what I don't like.... cooked fish and octopus (but love shellfish and sushi/ sashimi), nuts except cashews, traditional British roast dinners except lamb (find them boring).

However adore bing cherries, particularly when covered in chocolate, but can't find them in the uk :(

I am well known amongst friends for cooking chicken mole and Gigot de sept heures (lamb slowly cook for 7 hours which melts in the mouth); but some of the credit has to go to Ben my Welsh butcher/ farmer for his lamb.
---
Over 475,000 Recipes
Food.com Network of Sites