About Me
I live in Canada our winters are far to long and cold. I like to try new recipes. I don't really have a favorite cookbook. I enjoy reading fiction, my friends,good conversation,gardening,and the great outdoors. Love to travel, by plane, boat or automobile. My pet peeves are inconsiderate drivers who stop on a main road holding up traffic.
I'd really enjoy spending some time camping IN THE SUMMER by a beach or go the caribbean in the winter-- to the beach at one of the all inclusive clubs they always have a lot of different foods to try..


Dell Server Computers

Participation & Awards: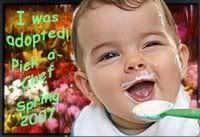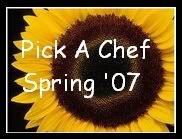 Favorite Foods
My favourite meal to cook is rouladen and potato dumplings with red cabbage. My kids really enjoy my cabbage rolls and another Ukrainian pototo dumpling peirogy type thing I make. I have no idea what it is called in English and since I'm not Ukranian but German, what the family calls it may have just been madeup by someone generations before. Because try as I might I have never found a recipe for this in any Polish or Russian books. My favourite restaurant is the Fish House.
---
Over 475,000 Recipes
Food.com Network of Sites