About Me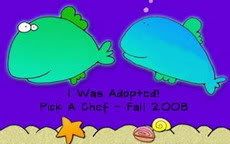 I was born and raised in the Chicago area, and earned my undergraduate degree in psychology from the University of Minnesota in Minneapolis. I then moved to Eugene, Oregon where I earned a master's degree in special education. I stayed in Oregon for 12 years, and after spending 7 years in education as a teacher and consultant, I decided to pursue a career in veterinary medicine. I have played many roles in vet med since then, including nursing, reception and management. I enjoy all aspects of veterinary medicine, especially the variety - no two days are the same!

When I'm not at work, my daughter Sophia, dog Cody and 3 cats (Rufus, Mia and Peanut) keep me and my husband on our toes. I like to ride and show my horse, Marvin in my spare time. Now I teach Sophia how to ride on her miniature horse, Ike, who I have also taught to pull a cart so that I can compete in combined driving events with him. I also manage to squeeze in a few nursing and management classes with what time is left over. Someday I'd like to read a book and go hiking again, but I'm not sure when I'll get around to that!
Favorite Foods
Everything, even anchovies (oh wait, no brussels sprouts - yuk).
---
Over 475,000 Recipes
Food.com Network of Sites