About Me
I am currently the lucky mom of two beautiful blessings, Arielle 18 (currently on here as Chef#964665 Bakin' Beary) and Brendan 6. Can't wait to get cookin with her!! I previously worked in multiple professions, including semiconductors and dental assisting.I have been fortunate this year and found Sanford Brown has opened a campus in my area offering Sonography so I have just begun my studies planning ultimately to finish with a degree in Cardiovascular Sonography. I have been looking for this program since my son was born and am thrilled to finally be in school pursuing one of my passions. My husband Robert is an Engineer in semiconductors and we have been happily married since 2002. We enjoy travelling together and meeting new people.
I am a host of the Fish and Seafood Forum with Dawnab (loving it!)- please come by and check us out!!!
I love reading when I can find the time, watching comedy (stand-up), watching movies, entertaining with our family and friends, cooking, watching ice hockey and shopping. I also love music - most types, as I find that it can really change my mood as needed. ;) I particularly enjoy Sarah McLachlan, Chris Botti, Sting, Pink, Panic! at the Disco, Bowling for Soup, Green Day, David Grey, 311, Moby, Train, Social Distortion, Duran Duran, Otis Redding, Louis Prima, various world music cds.... there are just too many to list. :) My least favorite types would have to be country, metal and newer rap.
Did I mention I LOVE hockey???




I like a variety of cookbooks including Plenty: A Collection of Sarah McLachlan's Favourite Recipes, a few Paul Prudhomme, and many hand scrawled recipes passed down from family and friends. I have several new additions from my participation in the cookbook swap - my fabulous partner hit the nail on the head and sent me cookbooks on Santa Fe cooking, California Wine Country foods, Cajun/Creole foods, and a fabulous book by a local Oregon author - Maryana Vollstedt. All fabulous and right up my alley!!

I am passionate about my family and friends, I am interested in new places and people, I feel very strongly about women's issues and children/family and home.




I also enjoy a few websites - Facebook, Twitter, Yelp, and Care2 (here are my pages on each):

Michelle Auxier Waco | Create Your Badge






Vote for my cute Kitty Sammy here: http://www.lifetimetv.com/photos/cats/rate.php?id=129316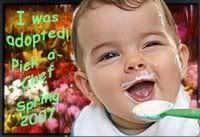 I was adopted by Chef Vseward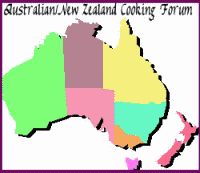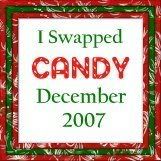 My FAVORITE place to play on ZAAR with a group of my nearest and dearest friends (click the banner and it will take you to the game):

Create your own visitor map
Favorite Foods
Hmmm...I really like many different foods. I am in heaven with New Mexican cuisine - give me a sopapilla with honey and you'll see a happy gal!! I love comfort foods - southern, cajun/creole, baked things (cookies, etc). My husband loves my turkey meatballs in either marinara or sweet and sour sauce, chicken paprika, fried chicken with baked macaroni and cheese. My family enjoys my banana and zucchini breads, pumpkin bread and muffins, snickerdoodles and various other cookies. I suppose they are all more on the comfort side - not DIET!! I do make sure everyone has a balanced meal though. ;) I love italian food - pastas - tiramisu - YUMMY!!! Also French cuisine...mmmm...I think I ate my way around Europe for the brief 3 weeks my husband and I were there! Although he loves food as well, he dislikes mayo, mustard, most eggs and sauces that he thinks may have those in them...so he wasn't quite as adventurous as I am!! What he IS adveturous about is his Cajun and Creole cuisines. He LOVES spicy!! He really loves Nawluhns....and went down for 2 weeks to Biloxi to help in the volunteer efforts after Hurricane Katrina. His company gave anyone interested 2 weeks and additional funds reimbursed if it went towards providing food, water and shelter (good luck finding that back then) for anyone displaced. My DH spent 2 weeks in a tent on a baseball field showering with a hose while getting up and doing what ever was required of him - usually sledge hammer - demolition type work everyday to gut houses that were still salvagable. I would have gladly gone with him if we had somewhere for our kiddos to be while we were down there but the youngest was too small - too bad since the company would have paid for me to help. My DH worked his rear off and I know would have loved to do more. Our family and friends are proud of what he DID do to help - and the thank you letters from the people he helped while there (as all the volunteers received) along with the pictures he took and the collection I bought him from the City of Biloxi for Christmas will be treasured memories always. Anytime something of this magnitude happens, it touches our soul as a country forever.

I like this site: http://www.earthjustice.org/library/background/pacific-salmon-vote-with-your-fork.html