About Me
Been a Zaar member for around 10 years...boy time flew by!! I live in Seattle with my DH and French Bulldog, ButterBean and my mutt, Bird. I've managed a Starbucks for the last 9 years.

That same year I became a Zaar addict and have made some amazing friends!! I still count myself a proud member of the Dirty Pan Gang, my first Zaar World Tour team. I love the photo forum and the gadgets forum!!

My cooking habits have changed a bit over the years. In 2010, I went through a 6 month, serious elimination diet. I learned so much that's been incorporated into my cooking (and product purchasing). Don't get me wrong, I still love steak, and butter and cheese and sweets...I just try to eat those foods less often.
I love my Vita-mix and my pressure cooker...
My rating system: if I give a recipe a 4 or 5, I am absolutely recommending it to others.

I feel just fine about posting recipes that I have NOT tried. BUT I will always note that I have NOT tried the recipe. It's actually why I joined Zaar. I needed a place to post recipes that I want to try one day. With so many cookbooks I needed a way to stay organized when I find a new fabulous sounding recipe!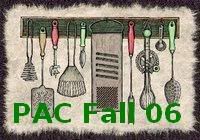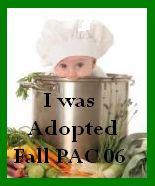 Favorite Foods
I love almost every kind of food and cuisine...I don't like olives or licorice flavor though. My chicken enchiladas, though a bit involved for enchiladas are always a hit. I've been in the restaurant industry since I was 16, so I like going to any restaurant that I am not working in!!!