About Me
I live just outside a town of 18,000 people. We are actually 8 miles out in the "sticks" and we love it! I have a son who is 9 and a daughter who is 6. DH and I have been married for 10 years. We also have a furry baby, our 9 year old maltese mix Rita. I am a full time homemaker.

I am very active in supporting our troops. The whole family is involved in writing and sending care packages. We've made some awesome, life long friends over the past 2 years!

I am crazy about roosters! My kitchen is full of roostery things and I have to buy ever new rooster item I find!

As far as cooking goes, I have pretty much had to teach myself. My Mom's idea of cooking was going to McDonalds! Life sure got interesting when I married a man who's mom made everything from scratch! LOL The first few years we pretty much survived on Hamburger Helper. In the past year, I've discovered I have a passion for baking. I love trying new recipes. My new thing is trying to find new recipes for my crockpot.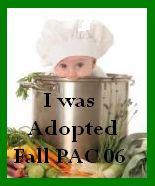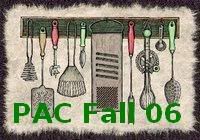 Favorite Foods
I make a lot of casseroles. I also love making bread; a lot of effort but sure worth it! I came to Zaar looking for great, economical recipes. We seem to very often eat just the same few dishes over and over. Thanks to this site, I have some great ideas to add a little variety to our menus.
---
Over 475,000 Recipes
Food.com Network of Sites