About Me
My husband and I love to travel and see different wildlife, especially birds. Actually, my favorite thing to see is my grand-daughter who lives about 3 long hours away from us.
We are both retired teachers (as of June 2010 for my DH) so will be able to go where we want, when we want!
I was born and raised in Chicago. We've lived and taught in South Dakota, Illinois and Wisconsin.
Now we're in the northwoods of Wis and enjoying nature... and cooking!


I love to cook; I hate to clean up afterwards. I am always trying to reduce the calories and fat in recipes without sacrificing the flavor. But I'd rather have a small serving of something delicious than a large serving of something so-so.

My favorite cookbook is the Joy of Cooking. I have several versions.

My garden keeps me busy in the summer. I like to make salsa with my own tomatoes, peppers, cilantro and onions. We've got several apple trees, so I make a bunch of apple butter, apple sauce, etc every fall. We also grow our own raspberries, currents, blueberries and rhubarb...yum!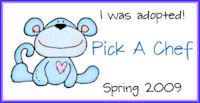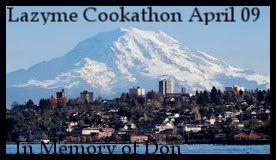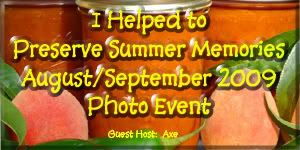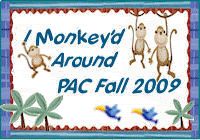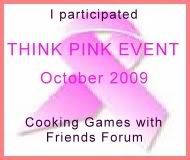 Favorite Foods
My most requested dish is German Potato Salad. It is not from a cookbook, but from my mom's and my experience. It's very time consuming, but worth it! I also enjoy making jams, applesauce, vinegars and salsas.

My DH and I really like Mexican, Tex-Mex, and Thai foods. He loves to grill when we're not in the middle of a Wisconsin winter - spring through fall is more like it!