About Me



I live in the beautiful Pacific Northwest, on a few acres about 30 miles outside of Seattle. I am married and have 4 kids (2 girls, 2 boys). My oldest daughter got married several years ago, so I have recently added a fantastic son-in-law to our family tree. I am not a grammy yet, but hope to be soon (fingers crossed!). We have horses, bunnies, and dogs as pets. But we often add to our barnyard brood from time to time, so it's always a continuing saga.
I worked in the human resources field for over 20 years, primarily in the health-care industry (which I recruited medical faculty for a public health program at a major university, and then later I recruited nurses and other clinicians for home-health care placement). I now work part-time for the juvenile justice division of my local superior court system, which we determine consequences for first-time youth offenders.

Now that I have some spare time on my hands, I've discovered that most of my recipes are terribly outdated. So I visit cooking-related websites for cooking inspiration and ideas for new and interesting recipes. I also enjoy sewing, crocheting, quilting, reading, gardening, and spending time with my wonderful husband. I also enjoy traveling and discovering new wines, coffees and teas. In my leisure time, I enjoy shopping with my two girls and playing video games with my two boys.

MY HOSTING ACTIVITIES . . .

.... I first joined the dedicated and hard-working team of Pick-A-Chef hosts in Spring 2009. It's a wonderful event that so many chefs look forward to each year, and I am honored to be among the hard-working team of PAC Hosts. I hope you join us, because t's a lot of fun and it's a great way for new chefs to feature their recipes and build their recipe reviews. If you're interested in joining a fun event like PAC, you can find us in the Contests & Events forum - http://www.food.com/bb/viewforum.zsp?f=12
I'm still new as a Zaar World Tour host, and I'm loving every moment. The ZWT is an cooking event where members tour the culinary world from their own kitchens, discovering new cuisines and new recipes each trip...with prizes to the top teams. It's an event I always looked forward to each year, and it's even more exciting to be a part of the dedicated team who plans and hosts this fun event each year. I hope you have your bags packed and plan to jet off to unknown parts of the world when we next depart! You'll find us in the Contest & Events forum - http://www.food.com/bb/viewforum.zsp?f=12
I co-host the Spain & Portugal forum with Laloula. I've discovered new things about Spanish cuisine, and enjoy the friends I've met in the forum threads. We not only do our best to answer questions about Spanish and Portuguese cuisine and culture, but each month we feature a different ingredient that figures prominently in Spanish cuisine. I hope you take time to join one of our discussions. http://www.food.com/bb/viewforum.zsp?f=65


I am very excited to co-host for ToGo/Camping/Picnic/Potluck Forum with KimmieCat. I am looking forward to joining in the fun and hope my contributions are positive. Follow me to that forum....http://www.recipezaar.com/bb/viewforum.zsp?f=45

I have the privilege of hosting the New Kids On The Block tag game (in the Cooking Games with Friends forum), where players have an opportunity to offer chefs the very first reviews of their newest recipes that have been posted within the last month. It's a lot of fun, and I hope you join the game soon, or another one of the many tag games in the forum. http://www.food.com/bb/viewforum.zsp?f=72.

I have so much fun with the various cooking contests, tag games and other events sponsored by the Community Forums on this site. I've met so many wonderful people, and I'm proud to call many of them my friend.
Here are just some of the events I've enjoyed over the years....

PICK-A-CHEF (PAC) . . .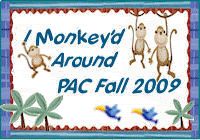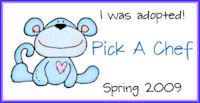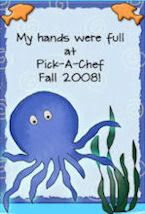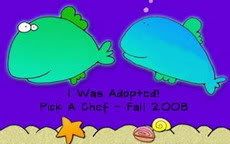 ZAAR WORLD TOUR (ZWT) . . .





THE MANY ONGOING TAG GAMES . . .






COOKING CONTESTS AND SPECIAL EVENTS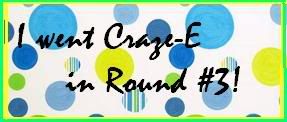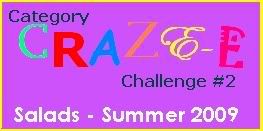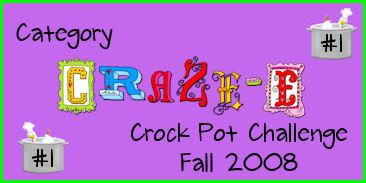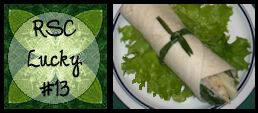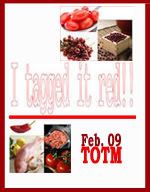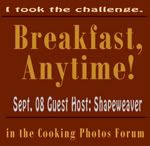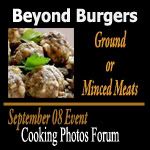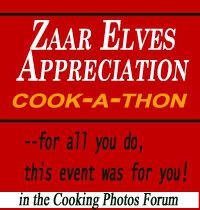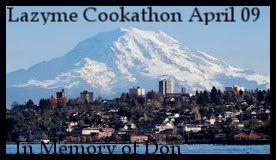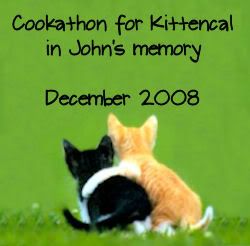 AND THE SWAPS I HAVE ENJOYED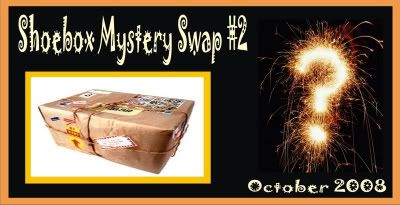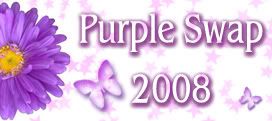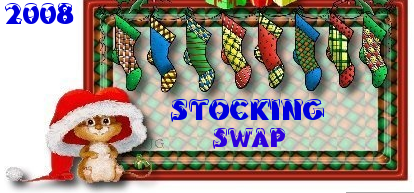 Favorite Foods
Steak and seafood are my favorite comfort foods. As for specific cuisines, I would have to list Chinese, Mexican, and Italian as my all-time favorites. And thanks to ZWT, I have discovered many new world cuisines too, in particular Caribbean cuisine is a new favorite with Moroccan as a very close contender. I also love dishes that are packed with garlic, lemon or basil. And raspberries...anything with raspberries, lots of raspberries! I love raspberries!

I really enjoy baking too, especially desserts. I don't really have a specialty or favorite dessert that sets me apart from other home cooks. In fact, they're all my favorites! But for special occasions, I like preparing Cherries Jubilee or a fancy cheesecake to top off a special meal. When we have dinner out, I really enjoy Creme Brulee for dessert. If the restaurant doesn't offer creme brulee on the menu, I usually pass on dessert.