About Me
I live in Carrollton, Texas, a suburb north of Dallas.

I enjoy cooking, gardening, swimming, scrapbooking, rubber stamping and spending time with my husband, Tony, and daughters, Giovanna-10 and Arianna-9. I enjoy cooking lots of Italian dishes, especially risotto. I also enjoy baking cakes and cookies.

I like to travel and a few of my favorite vaction spots are The Outer Banks, St. John, Hot Springs, and snorkeling off Mexico. One day, I am hoping to travel to Europe and visit Italy, Germany, Asia and the Ukraine.

I have my own photography business-- www.rhondacinellophotography.com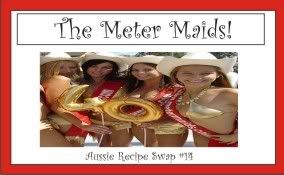 Favorite Foods
Asian-- Korean, Vietnamese, Thai, Japanese...

I am told I make good lasagna, four cheese ziti and risotto. (My husband loves Italian food!)

My favorite restaurant-- Pen Pao in Chicago.