About Me
Amazing best friend and hubby of 25 yrs, 3 awesome sons and a beautiful daughter. I am blessed! My reviews prior to 2011 often mention substitutions...This is a hangover from our years living in Fiji where ingredients are not always available. I don't do this to detract from your recipe, but I do mention the subs so others will know what worked.
I love writing, vibrant colours and adventure, and like to combine the three!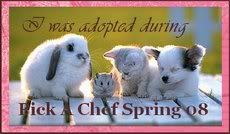 9f6e52e2-bfb5-46ca-a8a6-adc9c72c0cde
1.03.01
Favorite Foods
My rating system...

5 stars,***** mindbogglingly delicious. Did I really cook this? Wow, I hope I saved the recipe!

4 stars,**** hey this is REALLY GOOD and well worth cooking, but needs a tweak for our tastebuds.

3 stars,*** hmm, not quite what we like but probably well worth making for someone else.

2 stars ** or 1 star,* I won't rate on. Everyone's tastes are different.
9f6e52e2-bfb5-46ca-a8a6-adc9c72c0cde
1.03.01