About Me
After a couple of years, I've decided its time to update this page. I've been married to the same man for 31 years. I'm not sure he was too smart taking on a woman with 3 kids but he did and I'm glad! I've lived in the same house for 30 of those years. I have 3 grown sons which have turned into decent men that I'm proud of.(Thank God!)I have 7 grandchildren (natural and by marriage) that I'm proud of too. I have a 13 year old granddaughter (in picture above with Stella, one of our 3 spoiled dogs) that has lived with me since she was 2. Raising a girl is certainly different than raising 3 boys!

My husband calls me a greenneck...that's a redneck environmentalist. ;) I guess it is a pretty accurate description. I've decided I hate the taste of rosemary, fixing gourmet meals are a waste of my time because my family won't eat them and I love my crockpot. I'm a good cook, not that I always have been but after cooking all these years, you learn a few things. I love baking cookies the most. My grandma and I used to bake cookies together so it is a comfort to me. I have 2 very large boxes of cookie cutters that I've collected since I was a teen.

Our meals mostly consist of grassfed meats from local ranchers, fresh raw dairy and eggs from a local farm and fresh fruits and veggies from my garden or the local farmer's market. All our bread is homemade, as is our butter, sourcream, pickles, jams, jellies...you get the picture. I seldom make a trip to the grocery store. I find all the preservatives and chemicals that are in processed food scary and believe they're unhealthy so my answer is to make my own food. Yeah Yeah, my kids think I'm eccentric too but on the outside I look normal. :) And yes, I do make my own dog food too. :):)

Hubby and I care for our 3 surviving parents. I lost my dad Oct 28, 2007. He'll be missed dearly. Love your elderly parents while you have them because it sure leaves a hole in your heart when they're gone.

I love my hubby, I love my family and I love my country. My life is busy, chaotic, hectic..but most of all, my life is happy. The only thing that could make it better would be to buy a farm and move back home to Oklahoma!! Dang I miss that wind!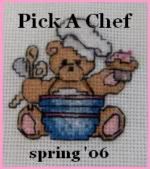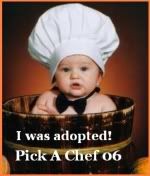 Favorite Foods
Sushi, Pizza, Mexican, BBQ