About Me
I am an estate planning and asset protection attorney. I have one daughter, Jacqueline, who was born 6/26/2007.
Since I cannot afford to eat at upscale restaurants every night of the week, I cook to meet my high standards for variety, quality, and creativity in my meals. Recipezaar has made it so incredibly easy to meet these goals!!!

I am totally obsessed with cooking, and I couldn't stop if I wanted to. It is as natural to me as breathing. I can remember looking through my mother's cookbooks as soon as I could read. While I mostly prefer modern recipes, I do have some old time favorites. I use the same Betty Crocker cookbook my mother uses. It is the 2nd Edition Betty Crocker cookbook reprinted in 1956. I found it at a used book store. I also use a Pillbury cookbook, a Fanny Farmer cookbook, The New Basics Cookbook and Great Good Food (both by Julee Ross). I also find good recipes in Cooking Light and Southern Living magazines.

While I have discovered and love Paula Deen, my cooking is taking a new direction. I am trying to eat more monounsaturated fatty acids (MUFAs), less saturated fats, more fruits, vegetables, whole grains, and fiber, and more omega 3s, i.e., basically the Mediterranean diet. I am doing it not only to maintain a healthy weight, but also for my long term health. I am not saying goodbye to all the luscious things I used to eat, I am just changing how much of those I eat.

I am probably somewhat demanding in my reviews. If the recipe is not a WOW meal, I probably won't give it a 5 star rating. With so many recipes on 'Zaar, there is no reason to settle for less than 5 stars every night of the week!

I have recenlty become interested in foodie fiction, since I am a foodie! Someday I will write a book that involves cooking. I am not sure if I should write a fiction book or non fiction, but I know that I love to read anything that involves cooking.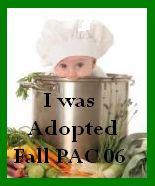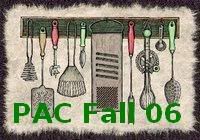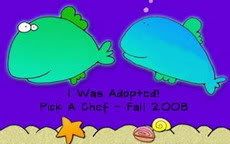 Favorite Foods
Filet mignon, sausage, lasagne, pizza, poppers, pie, ice cream, peanut butter, chocolate, and wine.