About Me
Thank you to everyone who has tried my recipes! I appreciate your feedback and the fact that you took the time to post a review.
I am a vegetarian (pescetarian) who occasionally indulges in sushi and seafood, so the majority of my recipes reflect my preferences. I always try to offer substitutions in my recipes that can be made for my carnivorous friends.

I believe that vegetarians can make just about ANY meat dish under the sun by making smart substitutions of vegetarian mock meats, tofu, or vegetables. If a dish calls for meat or poultry, I NEVER let that stop me. I can make just about ANYTHING vegetarian...and taste just as good, if not BETTER, than the real thing.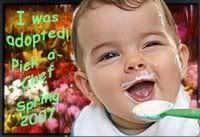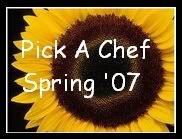 Favorite Foods
My favorite cuisines are Indian, Hungarian and Mexican. My favorite foods to nosh on are of course the most fattening ones: risotto, fondues, cheesecakes, creamy soups, chocolate, cheese, rice pudding, curries....!

I HATE MAYONNAISE. I also really detest eggs and canned baked beans.
---
Over 475,000 Recipes
Food.com Network of Sites