About Me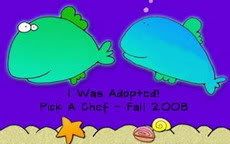 I love to cook! Though admittedly, I am still very new to it and definitely still learning. :-)

I'm 33 years old. I am married to a wonderful man and we have a 16 month old son, Mason. I am constantly trying to find recipes that will please my young son and my husband both, so it's a bit of a challenge sometimes but I make it work. I refuse to be a short order cook. The baby eats what we eat!
Favorite Foods
Let's go with what I DON'T like....that's a shorter list. Horseradish, mustard, ginger and lamb. I've tried lamb a hundred different times a hundred different ways convinced that one day I will like it. That doesn't appear to ever be happening.
---
Over 475,000 Recipes
Food.com Network of Sites