About Me



Hi, I am happily married to my high school sweetie and am a homeschooling mom to three great kids. I love to cook and most often cook "from scratch" as I am also a borderline health nut and seek to avoid as many artificial preservatives, colors, etc. as I can, and I will often try to change a recipe/substitute ingredients to make it more healthful, but not if our taste buds have to suffer too much for it!

We are, however, also a very busy and active family and there are many days the last thing I want to see is the kitchen because I am WORN OUT from all our activities - and I also work part-time from home - so I love to take advantage of OAMC recipes, crock pot recipes and quick-to-fix recipes! (We are also no strangers to occasional frozen chicken tenders and fish sticks).

I grind my own wheat and oat groats for almost all of our breads and baked goods, so you will notice that most of these recipes will include the original recipe ingredients as well as my whole grain substitutions. Any personal comments that I might add to a recipe will be based on making it the whole grain way. Baking with freshly ground whole grains is not the same as baking with store-bought wheat flour - fresh grains give me a much lighter texture and taste than do the store-bought options, so you will notice that I substitute all whole grain for all-purpose flour whereas when I was baking with the store-bought whole wheat the most I was ever able to substite was half whole wheat for half the all-purpose.

My husband and children are THE BEST to cook for - they are not picky at all and will eat a wide variety of foods, so I am blessed to have free reign when planning meals without worrying my family won't eat it. My children all show an interest in cooking, especially my youngest, who always seems to be right next to me in the kitchen and often pops in saying "Whatcha cookin', Mom?"

I don't expect to recieve all 5 star ratings on recipes I submit because , quite frankly, not every day is a 5 Star Day! While that would be nice, reality is that most days I just need a good meal that will please 5 different people and not keep me in the kitchen for hours - most of us don't have hours to spend because we are so busy!!
When I give ratings, they will be based on the following:

5 Stars: EXCELLENT!! SUPERB!!! GREAT!! WOULDN'T CHANGE A THING!! These recipes will be marked as a favorite for me.

4 Stars: Really good recipe - maybe one or two minor changes made to suit my tastes. Would definitely make again.

3 Stars: Good recipe - made several changes to suit my tastes, but basically a good recipe that others would probably enjoy. I am glad I made this recipe and would make again with the changes made to suit my family.

2 Stars & below: Generally will not give this rating, unless it is listed as "haven't tried this yet, but thought it looked good" or similar. If it is listed as someone's favorite or family favorite and my family does not care for it - it will not receive a rating as everone has different tastes and who am I to judge yours?

In turn, please be polite in your reviews of mine! I don't really mind if it's not your favorite - after all - I cook for those I care about and as long as they love it I'm happy, but if you don't, please be nice about it! By the way, my pet peeves are rudeness and people who take themselves too seriously!!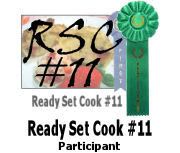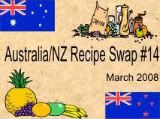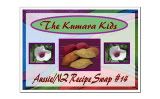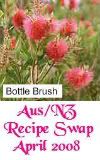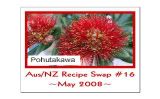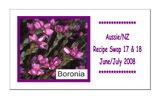 Web Site Statistics
Favorite Foods
Depends on the day, the time of year, the weather, my mood...... so many factors!! There are way too many good foods to pick favorites!
I am currently on a Greek /Mediterranean kick,
however......